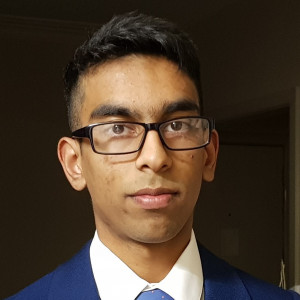 Availability
Around Doncaster
Sunday

9:00 AM - 1:00 PM
Saturday

9:00 AM - 4:00 PM
Around Clayton
Sunday

9:00 AM - 1:00 PM
Wednesday

3:00 PM - 8:00 PM
Saturday

9:00 AM - 1:00 PM
About
Completed VCE at East Doncaster Secondary College, achieving 40 in Biology and Further Mathematics, and 36 in English.
Can do one on one and group sessions depending on demand.
Tutoring at Doncaster and Monash University Clayton libraries, as well as around Doncaster area at homes (Selected times).
Patient and understanding, able to teach concepts in multiple ways to help contextualize concepts and enhance understanding.
Education
Year 12 completed in 2018.
Mark achieved: 90.00.
Currently studying Bachelor of Biomedical Science at Monash University.
---
Write a review
Character references
Write a reference
Services
One-to-one tuition
Group tuition
Subjects
Biology Unit 1
Biology Unit 2
Biology Unit 3
Biology Unit 4
Chemistry Unit 1
Chemistry Unit 2
Chemistry Unit 3
Chemistry Unit 4
English Unit 1
English Unit 2
English Unit 3
English Unit 4
Mathematics
Mathematics: Mathematical Methods (CAS) Unit 1
Mathematics: Mathematical Methods (CAS) Unit 2
Tutoring students in
Year 12
Year 10
Year 9
Year 8
Year 7
Nivantha can be found among