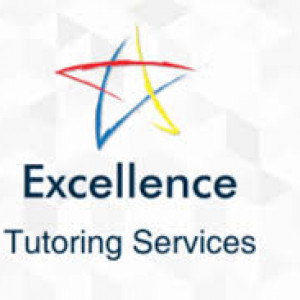 Verified mobile
Verified marks
Availability
Around Concord
Sunday

8:00 AM - 1:00 PM
Monday

9:30 AM - 7:00 PM
Tuesday

9:30 AM - 7:00 PM
Wednesday

9:30 AM - 7:00 PM
Thursday

9:30 AM - 8:00 PM
Saturday

8:00 AM - 12:30 PM
Around Strathfield
Sunday

8:00 AM - 1:00 PM
Monday

9:45 AM - 5:45 PM
Tuesday

9:30 AM - 6:00 PM
Wednesday

8:00 AM - 6:00 PM
Thursday

10:00 AM - 7:00 PM
Friday

10:15 AM - 5:15 PM
Saturday

8:00 AM - 12:00 PM
Travel policy
Available in most areas of Sydney, with those further than a 30 minute drive from Concord incurring an additional fee. I am very flexible in terms of learning conditions: home, library etc, to suit students needs. Feel free to contact me if you'd like to discuss travel options. NOTE availability times set to change from 25th January with the official release of University timetables for 2019.
About
Hi my name is Matthew and I am a 2018 graduate from St Pat's in Strathfield and am studying Bachelor of Engineering Honours/ Commerce at University of Sydney. I've learnt from my Year 12 experience what it takes to succeed at the highest level in the HSC with enjoyment for your work a high priority - which I try to pass on to my students.
Achievements
NSW HSC 2018 All-rounders list for top performance in 5 subjects 10 units)
97.55 ATAR 2018
House Colour Captain
First place Commerce, Geography, History, 2nd in English, top 5 in Maths
Education
Year 12 completed in 2018.
Mark achieved: 97.55 (verified).
Currently studying Bachelor of Engineering Honours and Bachelor of Commerce at The University of Sydney.
Interests
Sports like Rugby, cricket, soccer
Time with family and friends
---
Write a review
Character references
Write a reference
Services
One-to-one tuition
Group tuition
Home visits
Online help (Skype)
Subjects
Business Studies
Commerce
English
Geography
HSC English Extension 1
HSC History Extension
History
History Elective
Mathematics
Mathematics Extension 1
Modern History
PDHPE
Science
Studies Of Religion
Visual Arts
Tutoring students in
Year 12
Year 11
Year 10
Year 9
Year 8
Year 7