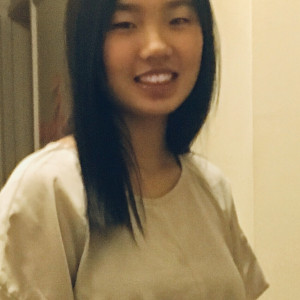 Availability
Around Box Hill
Monday

9:00 AM - 8:30 PM
Tuesday

9:00 AM - 8:30 PM
Wednesday

9:00 AM - 8:30 PM
Thursday

9:00 AM - 8:30 PM
Friday

9:00 AM - 8:30 PM
Saturday

9:00 AM - 8:30 PM
Travel policy
I can tutor at local libraries near Box Hill, Balwyn and Monash University's Clayton campus. However I can also travel to another location that is more convenient for my students.
About
Hi everyone, I graduated in 2018 from The Mac.Robertson Girls' High School with an ATAR of 98.80 and a study score of 45 in Psychology. I am absolutely passionate about psychology, thus, I will be offering tutoring for VCE units 3 and 4 Psychology in 2019.

About me:
- Have had previous tutoring experience
- Hold a valid working with children check (a legal requirement for tutors)
- Is familiar with the new study design (having completed the course in 2018)

What I will offer:
- In each lesson I will provide extensive notes that covers each dot point of the study design
- I will also include exam styled questions tailored for VCE for students to complete alongside myself. This ensures that my students will be able to grasp early on in the year of what examiners are looking for
- I will provide online support free of charge 7 days a week to answer any questions students may have
- Furthermore, I have numerous practice exams that are relevant to the new study design to provide for my students

Costs per hour:
$30 per person for individual tutoring
$25 per person for groups of 2
$20 per person for groups of 3

I can tutor in the Eastern suburbs such as Box Hill, Balwyn and the Monash University Clayton campus etc. but can always travel to another location that is more convenient for my students.

If interested or have any queries, feel free to contact me via email: sophievce1@gmail.com

Or phone: 0423283842
Best of luck for everyone's VCE studies :)
Achievements
Psychology (45 Raw, A+ SACS)
Accounting (Dux)
Australian Mathematics Competition (High Distinction)
Education
Year 12 completed in 2018.
Mark achieved: 98.80.
Currently studying Commerce and Information Technology at Monash University.
---
Write a review
Character references
Write a reference
Services
One-to-one tuition
Group tuition
Home visits
Phone help
Online help (Skype)
Subjects
Mathematics
Psychology Unit 3
Psychology Unit 4
Tutoring students in
Year 12
Year 10
Year 9
Year 8
Year 7
Sophie can be found among