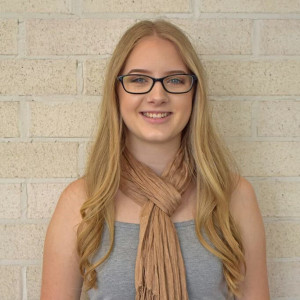 Availability
Around Toowong
Sunday

8:00 AM - 9:00 PM
Monday

8:00 AM - 9:00 PM
Tuesday

8:00 AM - 9:00 PM
Wednesday

8:00 AM - 9:00 PM
Thursday

8:00 AM - 9:00 PM
Friday

8:00 AM - 9:00 PM
Saturday

8:00 AM - 9:00 PM
About
Hey, I'm Tegan. I'm currently in my second year of University at the University of Queensland. I'm currently doing my undergraduate degree in Bachelor of Laws (Honours)/ Arts (extended major in psychology). I received an OP1 and currently have a GPA of 6.0. I am very passionate about teaching and ensuring that my students grow. I believe that every student learns differently thus, I alter my teaching style according to each student. Nevertheless, my favourite teaching style which has been exceedingly beneficial for my students is the I Do, We Do and You Do technique. I hope to teach you so you can learn and improve your skills!

I graduated with the following awards: Certificate of Academic Commendation, an Overall Position of 1 (OP1), Queensland Certificate of Education (QCE), Vice Captaincy Award, Received the Caltex All Rounder Award, Gold Academic Award, Senior Dux Award, Excellence in Mathematics award, Excellence in Health and Physical Education award, top of subject in Legal Studies, Physical Education, Maths B and Maths C. Furthermore, I am on the a Law Scholarship as well as a Young Achiever Scholarship. I'm also one of 21 students shortlisted for an ABCN scholarship.
Education
Year 12 completed in 2017.
Mark achieved: 1.00.
Currently studying Bachelor of Arts/Laws (Honours) at The University of Queensland.
---
Write a review
Character references
Write a reference
Services
One-to-one tuition
Group tuition
Home visits
Teaching studio
Online help (Skype)
Subjects
English
English ESL
English Enrichment
English Essentials
English Mainstream
Health and Physical Education
Introduction to Senior Physical Education
Legal Studies
Mathematics
Mathematics A
Mathematics B
Mathematics Enrichment
Mathematics Essentials
Mathematics Mainstream
Tutoring students in
Year 12
Year 11
Year 10
Year 9
Year 8
Year 7
Tegan can be found among