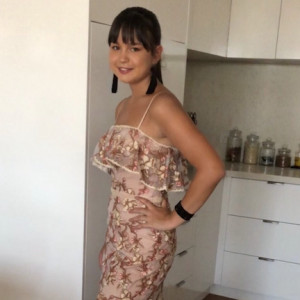 Verified mobile
Verified marks
Availability
Around Essendon
Sunday

9:00 AM - 8:00 PM
Monday

9:00 AM - 8:00 PM
Tuesday

9:00 AM - 8:00 PM
Wednesday

9:00 AM - 8:00 PM
Thursday

9:00 AM - 8:00 PM
Friday

9:00 AM - 8:00 PM
Saturday

9:00 AM - 8:00 PM
About
Hi there! I'm Chelsea, and I graduated in 2018 with an ATAR of 98.55. I achieved study scores of 49 in Physical Education, 43 in Mathematical Methods and 43 in Chemistry. I also have a valid Working With Children Check (WWCC).

I am passionate about science and maths, and I believe I can use my knowledge to help you reach your study goals! I am attending Melbourne University in 2019 to study a Bachelor of Science, to then hopefully reach my dream of becoming a vet!

I'd love to help tutor you, and I hope to hear from you!
Achievements
ATAR of 98.55.
Study Scores (Raw) -
Physical Education: 49
Mathematical Methods: 43
Chemistry: 43
Biology (2017): 43
Education
Year 12 completed in 2018.
Mark achieved: 98.55 (verified).
Currently studying Bachelor of Science at University of Melbourne.
---
Write a review
Character references
Write a reference
Services
One-to-one tuition
Group tuition
Home visits
Teaching studio
Phone help
Online help (Skype)
Subjects
Chemistry Unit 1
Chemistry Unit 2
Chemistry Unit 3
Chemistry Unit 4
Health & Physical Education
Mathematics
Mathematics: Mathematical Methods (CAS) Unit 1
Mathematics: Mathematical Methods (CAS) Unit 2
Mathematics: Mathematical Methods (CAS) Unit 3
Mathematics: Mathematical Methods (CAS) Unit 4
Physical Education Unit 1
Physical Education Unit 2
Physical Education Unit 3
Physical Education Unit 4
Science
Tutoring students in
Year 12
Year 11
Year 10
Year 9
Year 8
Year 7