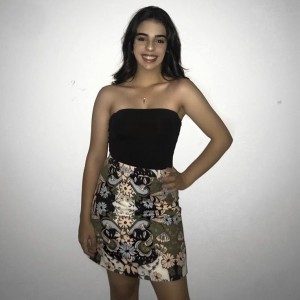 Verified mobile
Verified marks
Availability
Around Merrylands West
Sunday

10:00 AM - 6:00 PM
Tuesday

3:00 PM - 6:00 PM
Thursday

10:00 AM - 6:00 PM
Friday

10:00 AM - 6:00 PM
Saturday

9:30 AM - 4:00 PM
Travel policy
I do not travel as my services are digital. However, if one-one tutoring is completely necessary I am willing to negotiate.
About
Hello! My name's Joy and I completed my HSC in 2018. I excelled especially in HSC Legal Studies (88), Modern History (91 RAW) and English Advanced (91). Alongside tutoring in the subjects listed, I also offer assignment marking, graded with feedback and sent within 24 hours for my hourly rate.

I firstly focus on ensuring my students peace of mind; minimising any stress so that they are able to approach their studies positively and calmly. As one of my students, you will learn to grasp concepts and understand 100% of the content within each subject in order to achieve the best marks possible. I focus on maximising marks by developing analysis techniques and forming proactive and long-lasting study habits that will ensure all demands of each course are met, especially in the senior years. You will also have full access to my study notes and resources that have personally aided me in achieving top marks and ranks within my senior years.

With just the right amount of help, I believe any student is able to reach their goals.
Achievements
HSC Honour Roll 2018
Homeroom Captain Year 11
Sydney Scholars Award
9/64 in Legal Studies
10/35 in Modern History
7/95 in English Advanced
4/16 in Drama
Education
Year 12 completed in 2018.
Mark achieved: 89.75 (verified).
Currently studying Media and Communications at The University of Sydney.
Interests
Going to the Movies
Hanging out with Friends
---
Write a review
Character references
Write a reference
Services
Phone help
Online help (Skype)
Subjects
Drama
English
Legal Studies
Modern History
Tutoring students in
Year 12
Year 11
Year 10
Year 9
Year 8
Year 7
Joy can be found among