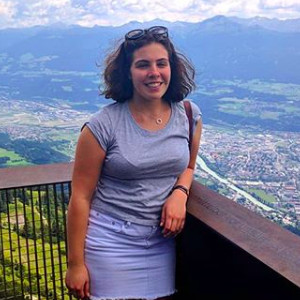 Availability
Around Surrey Hills
Sunday

12:00 PM - 6:00 PM
Around Clayton
Monday

12:00 PM - 6:00 PM
Thursday

8:00 AM - 8:00 PM
Friday

10:00 AM - 8:00 PM
About
Hi! My name is Amelia and I am undertaking my third year at Monash University studying Biomedical Science. I love learning about sciences and maths and am passionate about helping others with patience and understanding that information can be learnt in diverse ways.
Education
Year 12 completed in 2016.
Mark achieved: 94.30.
Currently studying Bachelor of Biomedical Science at Monash University.
---
Write a review
Character references
Write a reference
Services
One-to-one tuition
Group tuition
Subjects
Biology Unit 1
Biology Unit 2
Biology Unit 3
Biology Unit 4
Chemistry Unit 1
Chemistry Unit 2
Chemistry Unit 3
Chemistry Unit 4
English Unit 1
English Unit 2
English Unit 3
English Unit 4
Italian
Legal Studies Unit 3
Legal Studies Unit 4
Mathematics: Mathematical Methods (CAS) Unit 1
Mathematics: Mathematical Methods (CAS) Unit 2
Mathematics: Mathematical Methods (CAS) Unit 3
Mathematics: Mathematical Methods (CAS) Unit 4
Psychology Unit 1
Psychology Unit 2
Amelia can be found among