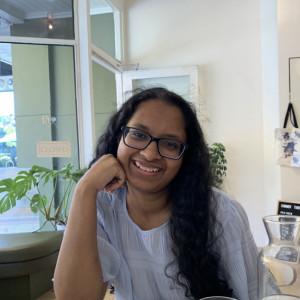 Availability
Around Wheelers Hill
Sunday

7:00 AM - 6:00 PM
Monday

7:00 AM - 6:00 PM
Tuesday

7:00 AM - 6:00 PM
Wednesday

7:00 AM - 6:00 PM
Thursday

7:00 AM - 6:00 PM
Friday

7:00 AM - 6:00 PM
Saturday

7:00 AM - 6:00 PM
Around Glen Waverley
Sunday

7:30 AM - 6:00 PM
Monday

7:00 AM - 6:00 PM
Travel policy
I am happy to travel around the Eastern suburbs, and meet at public libraries.
About
Hi! I'm Faizah & I am be offering tutoring for VCE Biology and VCE Chemistry (3/4 only) in 2019.

I graduated as the dux of Methodist Ladies' College in 2018 with an ATAR of 99.85. I also got a raw 50 study score in VCE Biology & a raw 45 study score in VCE Chemistry.

As a recent graduate, I am really familiar with updated study designs for each subject. This first hand experience will allow me to share ways in which you can work efficiently to get an advantage & edge over other students. I will be working with you in order to provide you with the best tips and tricks to succeed in your exams and achieve your personal goal.

What I provide:
- Help you to understand each individual topic in depth
- Comprehensive notes which cover a wide range of details about each topic and how to approach it during the exam
- Assist in SAC preparation with trial tests on topics and how to answer each question. I will also run detailed session in going through the solutions so you can understand how to word answers and what are the key details VCAA is looking for
- Many resources such as trial exams and solutions, what to look out for on exam day sheets and etc
- Online help so you can email those last minute questions before SACs and the final exam
- Developing skills on how to answer questions to obtain full marks

Locations: Mount Waverly, Glen Waverly & Wheelers Hill Library
Achievements
2018 DUX of Methodist Ladies' College
Education
Year 12 completed in 2018.
Mark achieved: 99.85.
Currently studying Monash Undergraduate Medicine at Monash University.
---
Write a review
Character references
Write a reference
Services
One-to-one tuition
Group tuition
Subjects
Biology Unit 3
Biology Unit 4
Chemistry Unit 3
Chemistry Unit 4
Faizah can be found among