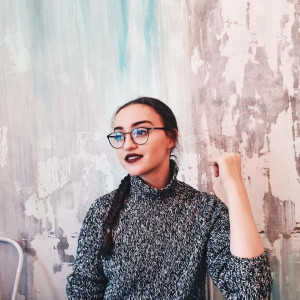 Availability
Around Manly West
Sunday

10:00 AM - 7:00 PM
Saturday

9:00 AM - 5:00 PM
Around Saint Lucia
Sunday

10:00 AM - 4:00 PM
Friday

3:30 PM - 6:00 PM
Saturday

10:00 AM - 4:00 PM
About
My name is Lily, I am a student at the University of Queensland studying Law and Science (Biomedicine) (Honours). I graduated in 2018 with top marks and received offers from several universities around Australia to study Law/Science and Medicine. However, I decided to stay and study Law/Science at UQ in my hometown. I speak fluent Russian, and my specialty is Chemistry. I love all things science, I received Dux of my school upon graduating, as well as the Physics, Chemistry and Maths prizes respectively. I have been tutoring for about a year and I love helping people achieve their fullest potential and seeing amazing improvements.
Achievements
House Member of the Year, Senior Maths Prize, Senior Physics Prize,
Education
Year 12 completed in 2018.
Mark achieved: 98.81.
Currently studying Law/Science (Biomedicine) (Honours) at The University of Queensland.
Interests
Ballet, Reading, Surfing, music
---
Write a review
Character references
Write a reference
Services
One-to-one tuition
Group tuition
Home visits
Phone help
Online help (Skype)
Subjects
Chemistry
Mathematics
Mathematics Enrichment
Mathematics Essentials
Mathematics Mainstream
Russian
Science
Tutoring students in
Year 12
Year 11
Year 9
Year 8
Year 7
International Baccalaureate