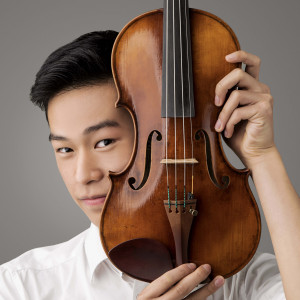 Verified mobile
Verified marks
Reviews
Availability
Around Artarmon
Sunday

9:00 AM - 5:00 PM
Monday

9:00 AM - 5:00 PM
Tuesday

9:00 AM - 5:00 PM
Wednesday

9:00 AM - 5:00 PM
Thursday

9:00 AM - 5:00 PM
Friday

9:00 AM - 5:00 PM
Saturday

9:00 AM - 5:00 PM
Travel policy
I only tutor at my studio 121 Artarmon Road. It is in a convenient location to get to, only a 5 minute walk from Artarmon Train Station.
About
Hi there, I'm Alex!

I recently graduated from Sydney Grammar School in 2018 with an ATAR of 97.65. I offer high-quality tuition for Music 1, Music 2, Music Extension or any school music. I've had a passion for classical music since I started composing at the age of 12 and as such, my interest in the subject has seen me learn music theory quickly through self-propagated learning and real-life application.

My tutoring strategy has been very successful in the past as a result of two main factors. Firstly, my knowledge inside and out of the exam room has been the main driver of student success. As a composer, my application of music theory has allowed me to teach knowledge that may be outside the course but is still useful in helping you get ahead of your peers. But likewise, my in-depth understanding of exam technique will also enable you to blitz your papers. Secondly, all students learn differently, which is why I employ a highly adaptive strategy, applying creative yet logical solutions to any student learning difficulties. While teaching, I try to encourage and motivate students, which boosts their grades, while making a rough HSC year more enjoyable at the same time.

A common preconception about preparing for music exams is that it can be done at the last minute. In reality, the exact opposite is true. It takes time to become familiar with exam techniques and compositions can most easily be fixed when problems are addressed at the beginning of the creative process. I'm extremely flexible and happy to help you, whether it's the HSC written paper, a musicology essay, aural skills or your core composition.


HSC RESULTS:
Music 2: 97/100
Music Extension: 49/50

You can find more details about me on my website, including HSC compositions:
https://alexanderlau203.wixsite.com/website
Achievements
1st place in Music 2 at Sydney Grammar (Old Sydneian's Union Prize for Music 2)
Compositions nominated for HSC Encore
Associate of Music (AMusA) for violin
Won the Artology Fanfare Composition Competition
Won the ACSMF Composition Competition
Leader of the Seraphim String Trio
Vice Captain of Music at Sydney Grammar
Education
Year 12 completed in 2018.
Mark achieved: 97.65 (verified).
Currently studying Combined Bachelor of Commerce and Computer Science at The University of New South Wales.
---
Reviews
Excellent help in the leadup to my exams. Helped me a lot as a schoolmate and I was able to understand the concepts in a very straightforward way. Ended up getting 89 in music and really happy with the way I went.
- By Mark Geha on 10th January 2019
Write a review
Character references
Write a reference
Services
One-to-one tuition
Teaching studio
Subjects
Music
Music 1
Music 2
Music Extension
Tutoring students in
Year 12
Year 11
Year 10
Year 9
Year 8
Year 7
Alexander can be found among