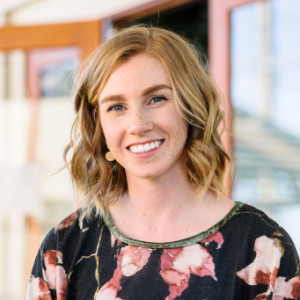 Availability
Around Evandale
Monday

4:00 PM - 5:30 PM
Monday

6:00 PM - 7:30 PM
Tuesday

4:00 PM - 5:30 PM
Thursday

4:00 PM - 5:30 PM
Thursday

6:00 PM - 7:30 PM
Saturday

9:00 AM - 10:30 AM
Saturday

2:00 PM - 3:30 PM
Travel policy
Learning in a comfortable space is really important, that's why I come to you! Within the Adelaide metro area, travel expenses are included in my hourly rate, although locations further afield may attract a travel expense. Chat to me and we can work something out if I'm the right fit for you!
About
*ALMOST FULL* Need a tutor that you can connect with? Want a fun and refreshing approach to learning? Looking to truly understand, not just memorise? I'm your girl.

A super high academic achiever and proud business owner, I take on awesome students that want to achieve at their absolute maximum potential.

To cut a long story short, I have spent my whole life learning. From a book-worm and avid story writer as a kid, to an awarded scholar through high school and a scholarship winner at University - education really is 'the lighting of a fire, and not the filling of a pale'.

I have 'been there, done that' with so many things including moving from public to private schooling in year 11, taking on the IB diploma, started degrees and changing them, opening my own business and advising other business owners on how to do the same. The more that I learn, the more I realise I have left to learn and this constantly drives me onto bigger challenges.

Throughout high school, you are constantly faced with adversity and challenge, all to prove who you are and what you are worth. With the right support and encouragement - all students can become super-stars and unlock their own potential. Perhaps they will even start to uncover who they are meant to be?

There are many tutors with outstanding academic backgrounds, though you need much more than this to see your own students succeed. In a totally unique and refreshingly approachable way, I walk side-by-side my students, to deliver and reinforce concepts, while inviting them to really dive deep into the theory and make it their own.

Using funny videos, hand-drawn diagrams, memorable acronyms and made-up songs - I bring their learnings in the classroom to life. No one is too old for a good sing-along after all...!

See more about me: https://www.redrobincoaching.com.au
Achievements
AMSRS Prize of Excellence (Market Research) ~ 2014
Leo Burnett Prize of Excellence (Advertising) ~ 2013
High Achievement Award (Annual) ~ 2013
The Ehrenberg Scholarship (Paid) ~ 2011
Chancellor's List of Commendation ~ 2011 & 2012
Award of Merit (Mathematics) ~ 2009
Member of the Golden Key Society
Education
IB Diploma completed in 2009, resulting in an ATAR ranking in the top 2% of the country. An Merit Award in Mathematics also achieved, while being informally awarded the prize for Comic Genius by peers.

Bachelor Degree in Business completed in 2014, with a swathe of academic awards and a paid tuition scholarship within the Marketing Research Institute. Resulting GPA 6.4/7 (Distinction Average).

My academic experience also include 3 years' of high schooling within the SACE curriculum.
Interests
Skiing
Reading
Photography
Rock-Climbing
World Travel
---
Write a review
Character references
Write a reference
Services
One-to-one tuition
Home visits
Subjects
Biology
Business and management
Economics
English
Essential Mathematics
Extended essay (EE)
Literature
Mathematical Studies SL
Philosophy
Psychology
Theory of knowledge (TOK)
Visual Arts
Tutoring students in
Year 12
Year 11
International Baccalaureate
Emma can be found among