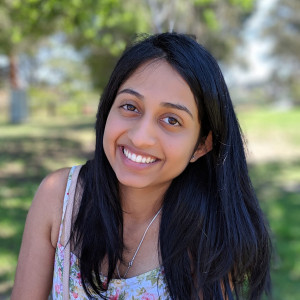 Availability
Around Glen Waverley
Sunday

7:00 AM - 10:30 AM
Monday

7:30 PM - 9:00 PM
Tuesday

7:30 PM - 9:00 PM
Wednesday

7:30 PM - 9:00 PM
Thursday

7:30 PM - 9:00 PM
Friday

7:30 PM - 9:00 PM
Saturday

7:00 AM - 10:00 PM
About
I am a third year medical student and I completed VCE in 2016 with an ATAR of 99.55 and study scores above 40 in all subjects. I was given the subject award for Unit 3/4 psychology (raw 50 study score) and Unit 3/4 Biology (raw 49 study score). I also provide in-depth notes, given to my students, covering each of the key areas of learning and tests/quizzes along the way. My notes are up to date, to match the current study design.

I have 3 years of tutoring experience and I understand the importance of good communication skills to explain difficult concepts in an easy/understandable way. I am passionate about teaching and promote active learning that is self-directed. Using questions and quizzes, to improve student success.

As a tutor, I don't just teach the content but I like to inform students about good study techniques so they can become independent learners. The trick to succeeding in VCE comes with good work ethic, consistency and a little bit of effort. My role is to encourage students to achieve their best results by assisting them to tackle and manoeuvre through their VCE. studies

Each lesson will cover content from my very own notes (which is provided to the students) followed by questions to solidify the teaching. Throughout the week students will complete worksheets to further re-visit these topics. Learning is a gradual process, and my materials are made in such a way that topics are constantly reinforced to consolidate the learning.

Each lesson focusses on:
- Providing assistance in understanding difficult concepts or areas of confusion
- Learning ahead of current coursework
- Integrating learning with practice questions
- Maintaining a strong emphasis on exam techniques to make end of year revision stress free

I can be contacted by e-mail (vinitha514@gmail.com) or through the site directly.
Education
Year 12 completed in 2016.
Mark achieved: 99.55.
Currently studying Medicine at Monash University.
---
Write a review
Character references
Write a reference
Services
One-to-one tuition
Group tuition
Phone help
Online help (Skype)
Subjects
Biology Unit 3
Biology Unit 4
Chemistry Unit 1
Chemistry Unit 2
Chemistry Unit 3
Chemistry Unit 4
Psychology Unit 3
Psychology Unit 4
Vinitha can be found among