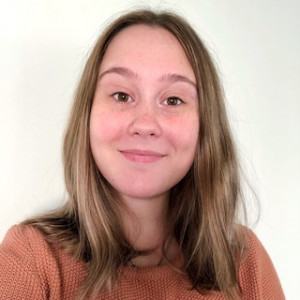 Availability
Around Newmarket
Sunday

8:00 AM - 6:00 PM
Monday

8:00 AM - 6:00 PM
Tuesday

8:00 AM - 6:00 PM
Wednesday

8:00 AM - 6:00 PM
Thursday

8:00 AM - 6:00 PM
Friday

8:00 AM - 6:00 PM
Saturday

8:00 AM - 6:00 PM
About
Hi!

My name is Olivia and I graduated from high school in 2017 with an OP3. I studied English (VHA), English Extension (VHA), Mathematics B (VHA), Chemistry (HA), Drama (VHA) and Film (VHA).

I'm going into my second year of university at QUT in 2019. I'm studying a bachelor of laws/bachelor of fine arts double degree.

I don't have much experience tutoring, but I'm excited to develop those skills. I've always loved helping people wherever I can, so I'm looking forward to putting my skills and knowledge to good use.

I've set my standard hourly rate at $30/hour, however I'd be happy to negotiate on this.
Achievements
OP3 2017
Academic Honours 2017
Dux of Drama 2017
Non Nobis Solum Award 2017
Drama Co-Captain 2017
Academic Merit 2016
Dux of Drama 2016
Dux of Film, TV and New Media 2016
Education
Year 12 completed in 2017.
Mark achieved: 97.00.
Currently studying Bachelor of Laws (Hon)/Bachelor of Fine Arts (Film) at QUT.
Interests
Filmmaking
Writing
Drawing
Video games
Reading
---
Write a review
Character references
Write a reference
Services
One-to-one tuition
Group tuition
Home visits
Phone help
Online help (Skype)
Subjects
Drama
Drama Comedy
Drama Gothic
English
English Mainstream
Film
Tutoring students in
Year 12
Year 11
Year 10
Year 9
Year 8
Year 7
Olivia can be found among