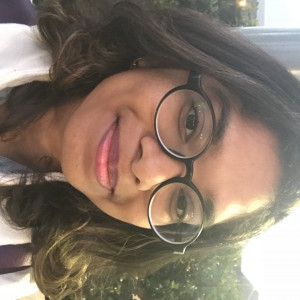 Verified mobile
Verified marks
Availability
Around Adelaide
Sunday

9:30 AM - 3:30 PM
Saturday

9:30 AM - 3:30 PM
Around Adelaide
Sunday

9:30 AM - 3:30 PM
Saturday

9:30 AM - 3:30 PM
About
Hi there, I am Dharishini. You can call me Dharsh. I graduated withe IBDP with a total score of a total score of 42. I am happy to help out Chemistry HL, Maths SL and Theatre which I attained 7s for. If you have general questions about the IBDP and its other components, I am happy to give my two cents.
Achievements
Scored a 42 in the IBDP program.
Malaysian Government Scholar
Education
Year 12 completed in 2015.
Mark achieved: 99.00 (verified).
Currently studying Bachelor of Dental Surgery at The University of Adelaide.
---
Write a review
Character references
Write a reference
Services
One-to-one tuition
Group tuition
Online help (Skype)
Subjects
Chemistry
Dance
General Mathematics
Malay
Mathematics
Mathematics SL
Science
Theatre
Tutoring students in
Year 12
Year 11
Year 10
Year 8
Year 7
International Baccalaureate
Dharishini can be found among