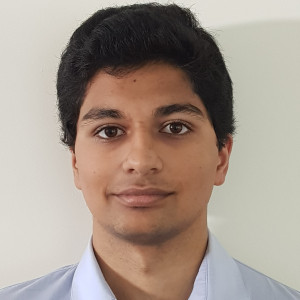 Availability
About
Hey, I'm Vedant and I tutor Junior and Senior Mathematics and Sciences (Physics and Chemistry). I graduated from Brisbane State High School in 2017 with an OP 1 and am currently in my 2nd year of Bachelor of Engineering (Honours)/Bachelor of Information Technology at the University of Queensland. I completed over 40 hours professional tutoring in 2018 with promising results and wish to help more students prosper through the high school journey.
Education
Year 12 completed in 2017.
Mark achieved: 99.15.
Currently studying Bachelor of Engineering and Information Technology at The University of Queensland.
---
Write a review
Character references
Write a reference
Subjects
Chemistry
Engineering Technology
Geography
Mathematics
Mathematics A
Mathematics B
Mathematics C
Mathematics Enrichment
Mathematics Essentials
Mathematics Mainstream
Physics
Science
Tutoring students in
Year 12
Year 11
Year 10
Year 9
Year 8
Year 7
Vedant can be found among