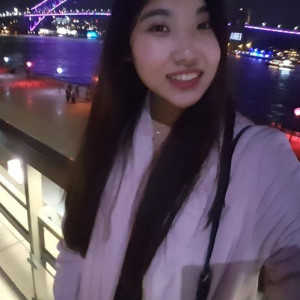 Availability
Around Casula
Monday

9:30 AM - 6:00 PM
Tuesday

9:30 AM - 6:00 PM
Wednesday

9:30 AM - 6:00 PM
Thursday

9:30 AM - 6:00 PM
Friday

9:30 AM - 6:00 PM
Travel policy
I currently only tutor at local libraries
About
I'm a fourth year student at the University of Sydney, studying a Commerce (liberal studies) degree and I have been tutoring since 2015 (both at a centre and privately). I specialise in 2U and 3U maths, however, I also teach junior maths (year 7-10). Completed my HSC in 2015 with high band 6 for 2U and E4 for 3U.

My ultimate goal is always to help you achieve the highest score possible in the subject no matter what level you start off at. You could feel like you're falling behind or you're one of those students that wants to get ahead, it's my job to help you achieve results you didn't think were possible.

Everyone has the potential, sometimes you just need someone to give you a small push in the right direction.

* 1 on 1 tutoring at your local library (Liverpool/Cabramatta)

* I have an abundance of resources that I've amassed over the years

* I provide/mark homework

* Provide guidance/mentoring for students going through HSC

* Essay marking for english/economics

* You can contact me throughout the week with your math questions


Teaching strategy:

* I'll provide all class materials (worksheets and homework) to make sure you have enough resources on top of your school textbook.

* Help boost your confidence with maths through a supportive yet strict learning environment.

* Homework provided and marked to supplement your learning.


Fees:

* I charge $40/hour for senior maths (years 11 and 12) and lessons go for 2 hours or 1 hour and 30 minutes (depending on the needs of the student).

* I charge $35/hour for junior maths. Lessons go for either 2 hours or 1 hour and 30 minutes.


If you want to get a head start over everyone else over the Christmas holidays or have any questions, feel free to contact me.
Achievements
Mathematics: 96
Extension maths: 96
Education
Year 12 completed in 2015.
Mark achieved: 95.00.
Currently studying Commerce (liberal studies) at The University of Sydney.
---
Write a review
Character references
Write a reference
Subjects
Mathematics
Mathematics Extension 1
Mathematics General
Tutoring students in
Year 12
Year 11
Year 10
Year 9
Year 8
Year 7