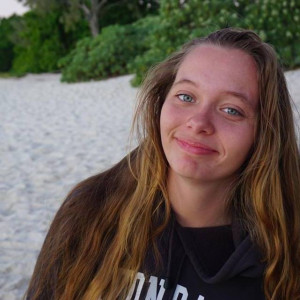 Availability
Around Jimboomba
Monday

8:00 AM - 8:00 PM
Tuesday

8:00 AM - 8:00 PM
Wednesday

8:00 AM - 8:00 PM
Thursday

8:00 AM - 8:00 PM
Friday

8:00 AM - 4:00 PM
Travel policy
I am available to travel a reasonable distance but charge $5 per 10km which I am required to travel.
About
I have just finished my first year of my teaching degree, majoring in chemistry with minors in english and maths, and have been tutoring students throughout 2018. I graduated year 12 in 2017, Dux of my school with an OP 1 (Atar equivalent between 99 and 99.95). I have good communication skills and wish to tutor Primary or Secondary students. I am available for a series of tutoring sessions or a one off session up until late February if you would life some extra help before starting semester 1 of 2019. A copy of my year 12 results is available on request. I can tutor primary and middle school students in a wide range of subjects. I prefer to only tutor senior students in English, Maths, Physics and Chemistry. I look forward to seeing you!
Achievements
Dux of Year 12
OP 1 (Atar 99-99.95)
Education
Year 12 completed in 2017.
Mark achieved: 1.00.
Currently studying Bachelor of Teaching (Secondary).
Interests
Camping
Water Skiing
Reading
Writing
Guitar, Piano and Ukulele
---
Write a review
Character references
Write a reference
Services
One-to-one tuition
Group tuition
Phone help
Online help (Skype)
Subjects
Chemistry
English
Mathematics A
Mathematics B
Mathematics C
Physics
Science 21
Alley can be found among