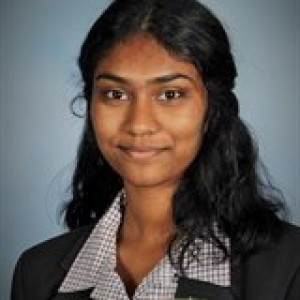 Availability
Around Mount Waverley
Sunday

9:00 AM - 8:00 PM
Tuesday

9:00 AM - 8:00 PM
Wednesday

9:00 AM - 8:00 PM
Thursday

9:00 AM - 8:00 PM
Friday

9:00 AM - 6:00 PM
Saturday

9:00 AM - 6:00 PM
Around Mount Waverley
Sunday

9:00 AM - 6:00 PM
Monday

9:00 AM - 8:00 PM
Tuesday

9:00 AM - 8:00 PM
Wednesday

9:00 AM - 8:00 PM
Thursday

9:00 AM - 8:00 PM
Friday

9:00 AM - 6:00 PM
Saturday

9:00 AM - 6:00 PM
Travel policy
Tutoring will be given at my house or at Mount Waverley Library.
About
Hello, my name is Kalkhi. I just completed Year 12 at MacRobertson Girls' High School. For VCE I undertook Biology, Chemistry, English, French, Mathematics Methods and Specialist Mathematics. I can do one-on-one tutoring for children in Grade 5 to Year 8. If you have any further questions please do not hesitate to contact me.
Achievements
Co-led, wrote and published a book.
Education
Year 12 completed in 2018.
Mark achieved: 95.20.
Currently studying waiting for university offers.
Interests
Dancing, Netball, Swimming, Sewing
---
Write a review
Character references
Write a reference