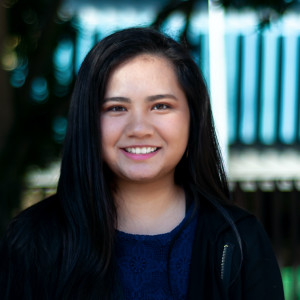 Availability
Around Bankstown
Sunday

10:30 AM - 7:30 PM
Monday

11:00 AM - 7:30 PM
Tuesday

6:30 PM - 7:30 PM
Wednesday

11:00 AM - 7:30 PM
Thursday

6:30 PM - 7:30 PM
Friday

11:00 AM - 7:30 PM
Saturday

10:30 AM - 7:30 PM
Around Ultimo
Sunday

11:00 AM - 7:30 PM
Monday

11:00 AM - 7:30 PM
Tuesday

6:00 PM - 7:30 PM
Wednesday

11:00 AM - 7:30 PM
Thursday

5:45 PM - 7:30 PM
Friday

11:00 AM - 7:30 PM
Saturday

11:00 AM - 7:30 PM
About
I am currently a full-time university student studying a Bachelor of Business and Law at UTS. Last year, I completed my HSC and received band 5s and 6s in all my subjects including English Advanced. Overall, I was 2nd to DUX at the completion of my HSC. In university, I enjoy volunteering in my free time and am involved in a number of extra-curricular activities at UTS, where I was recently elected to become the Sponsorship and Liaison Officer at the Japanese and Australian Student's Society.


My passion includes helping students to achieve the best results possible in a positive and friendly environment, where no questions are dumb questions, but an opportunity to learn and grow.

Services Offered:


I am offering to tutor primary level (kindergarten and year 1-6) English, high school level (year 7-10) English, NAPLAN English. I will also extend my services to essay marking and editing, as well as help with assignments if needed.

The lessons will take place at the local Bankstown Library or at the student's home. Student's can choose a suitable time any day of the week within opening hours.

p.s. Message me for proof of academic results.
Achievements
2nd to DUX
Band 6 in English Advanced
High Band 5 in Business Studies
High Band 5 in Legal Studies
High Band 5 in CAFS
High Band 5 in PDHPE
High Band 5 in Hospitality
100% Attendance Certificate
Sam Koffel Award for Academic Excellence in Year 12
Sponsorship Liaison Officer at JASS UTS
Justice Action Intern
Education
Year 12 completed in 2017.
Mark achieved: 89.50.
Currently studying Bachelor of Business and Law at University of Technology Sydney.
---
Write a review
Character references
Write a reference
Services
One-to-one tuition
Home visits
Subjects
Business Studies
Community & Family Studies
English
English as a Second Language
Fundamentals of English
Legal Studies
Nancy can be found among