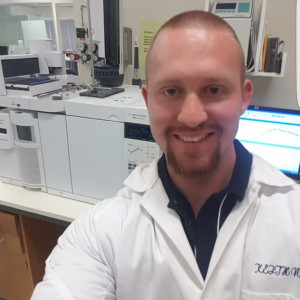 Availability
About
Hi!

My name is Ian and I am a 25 year old Forensic Chemistry PhD student. My aim is to inspire a passion for science in the younger generation, and to teach others to think like a scientist. My tutoring style is different to the norm, I try to fill in the gaps where I believe the curriculum is weak, and teach students the ability to think, not just memorise notes. With me as your tutor you can expect to develop critical thinking skills, improve your problem solving ability, and gain the confidence to tackle any exam question or practical problem that comes your way.
Achievements
2012-2015: Bachelor of Exercise Science/Bachelor of Nurtition
2016-2017: Master of Forensic Science (GPA 6.2)
2016: Recipient of Dean's Excellence Award
2017: Recipient of Dean's Excellence Award
2017: 2nd place in the Kelly Future Scientist Award from a field of over 450 scientists
President of the Canberra Forensic Student's Association
Education
Year 12 completed in 2011.
Mark achieved: 95.00.
Currently studying PhD in Forensic Chemistry.
---
Write a review
Character references
Write a reference
Services
One-to-one tuition
Group tuition
Home visits
Subjects
Biology
Chemistry
Earth & Environmental Science
Mathematics
Mathematics General
PDHPE
Personal Development, Health & Physical Education
Physical Activity & Sports Studies
Science
Tutoring students in
Year 12
Year 11
Year 10
Year 9
Year 8
Year 7
Ian can be found among