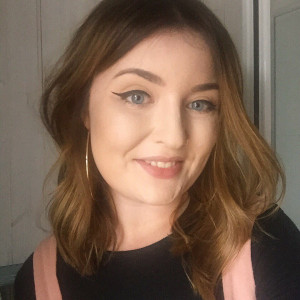 Availability
Around Brighton
Sunday

9:00 AM - 9:00 PM
Tuesday

12:00 PM - 4:45 PM
Thursday

8:00 AM - 9:30 PM
Friday

1:00 PM - 9:00 PM
Saturday

9:00 AM - 7:00 PM
Travel policy
I'm happy to tutor around nearby suburbs and further afield, but I will ask for additional travel costs for longer distances.
About
Hello! My name's Niamh and I'm an Oxford University Graduate with a First Class BA in Ancient and Modern History. I've spent the past while before coming to Australia as a teacher for Oxford Royale Academy in the UK, and presently work as an Au Pair in Melbourne. I'm currently applying for graduate studies in Canada and the UK with the intention of pursuing a career in teaching and academia.

I believe in tailored, exciting, and engaging learning, that encourages a passion for the subject outside of the curriculum. My intention is that my students will not only overcome the challenges their particular subject may be giving them, but that they grow to truly love and appreciate it.

Whilst I specialise in History and Classical Civilisations, my experience is broad and my academic record in the subjects I tutor have all been A*/First Class within the UK education system.

I also have extensive knowledge of the UK university system and Oxbridge applications, and would be delighted to offer personalised tutoring to hopeful applicants.

I have broad availabilities on weekdays and weekends, and am open to travelling.
Achievements
AA*A*A* A Levels
First Class BA, Oxford University
Exchange scholar of Dartmouth College, New Hampshire
Teacher at Oxford Royale Academy
Education
First Class BA (Hons) Ancient & Modern History from Oxford University

Scholar of Keble College, Oxford University

Exchange Scholar of Dartmouth College, New Hampshire
---
Write a review
Character references
Write a reference
Services
One-to-one tuition
Home visits
Phone help
Online help (Skype)
Subjects
Classical Societies and Cultures Unit 1
Classical Societies and Cultures Unit 2
Classical Societies and Cultures Unit 3
Classical Societies and Cultures Unit 4
Drama
Drama Unit 1
Drama Unit 2
Drama Unit 3
Drama Unit 4
English
English Literature Unit 1
English Literature Unit 2
English Literature Unit 3
English Literature Unit 4
English Unit 1
English Unit 2
English Unit 3
English Unit 4
History
History: 20th Century History Unit 1
History: 20th Century History Unit 2
History: Rennaisance History Unit 1
History: Rennaisance History Unit 2
History: Revolutions Unit 1
History: Revolutions Unit 2
Tutoring students in
Year 12
Year 11
Year 10
Year 9
Year 8
Year 7
Niamh can be found among