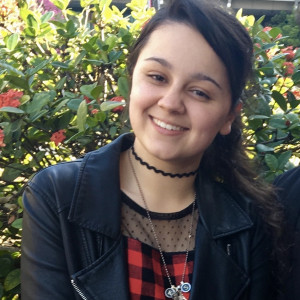 Availability
Around Biggera Waters
Sunday

7:00 AM - 10:00 PM
Monday

7:00 AM - 10:00 PM
Tuesday

7:00 AM - 10:00 PM
Wednesday

7:00 AM - 10:00 PM
Thursday

7:00 AM - 10:00 PM
Friday

7:00 AM - 10:00 PM
Saturday

7:00 AM - 10:00 PM
About
Hi, my name is Bella and I recently graduated from Southport State High School with an OP2. I'm free almost any time, 7 days a week, so please get in contact and we can find a time that works for you.

I achieved a VHA10 in English, English Extension and Legal Studies and thus am well equipped to provide support for students in these areas.

I enjoy helping others, I'm pretty friendly and I've found that it's often easier to get help from somebody closer to the students' age.

As a tutor, I help students to learn course content, understand and answer questions and exams, become more confident with subjects, understand and progress with assignments, and to learn even more about areas that interest them.
Achievements
School Captain
Year 8 Academic Merit Award
Year 9 Academic Merit Award
Year 10 Academic Merit Award
Year 11 Academic Merit Award
Year 12 Academic Merit Award
VHA10 in English
VHA10 in English Extension
VHA10 in Legal Studies
Education
Year 12 student.
Currently studying at Southport State High School.
---
Write a review
Character references
Write a reference
Services
One-to-one tuition
Online help (Skype)
Subjects
Drama
English
English Enrichment
English Essentials
English Mainstream
History
Legal Studies
Tutoring students in
Year 12
Year 11
Year 10
Year 9
Year 8
Year 7
Bella can be found among