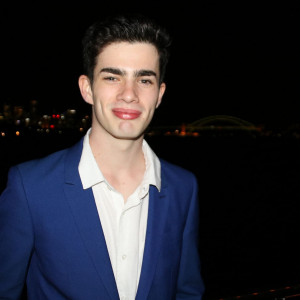 Verified mobile
Verified marks
Availability
Around Henley Beach South
Sunday

9:00 AM - 6:00 PM
Monday

9:00 AM - 6:00 PM
Wednesday

9:00 AM - 6:00 PM
Friday

9:00 AM - 6:00 PM
Saturday

9:00 AM - 6:00 PM
Around Adelaide
Monday

9:00 AM - 6:00 PM
Wednesday

9:00 AM - 6:00 PM
Friday

9:00 AM - 6:00 PM
Saturday

9:00 AM - 6:00 PM
Travel policy
Within a 10 minute drive of Henley Beach South and no charge otherwise a small call-out cost to compensate for time and fuel.
About
Hi I'm Harrison and I am studying for my second year of Computer Science and Aerospace Engineering at the University of New South Wales. I also tutor many courses there, such as introduction to programming (In C and Assembly), Introduction to algorithms and computer system fundamentals. I am in Adelaide, my home town, for the summer break.
Achievements
Tutor for Introduction to Programming at UNSW.
Completed IB at Glenunga International High School with a score of 37
7 in HL Physics, 7 and merit in SL Chemistry, and 6 in Economics HL
Education
Year 12 completed in 2017.
Mark achieved: 37.00 (verified).
Currently studying Bachelor of Computer Science and Bachelor of Aerospace Engineering.
Interests
Programming (languages include C, Java, Javascript, Python, MIPS/Assembly and more)
Running
---
Write a review
Character references
Write a reference
Services
One-to-one tuition
Group tuition
Home visits
Online help (Skype)
Subjects
Chemistry
Digital Technologies
Economics
Economics and Business
Essential Mathematics
Extended essay (EE)
General Mathematics
Mathematical Methods
Mathematical Studies SL
Mathematics
Mathematics HL
Mathematics SL
Physics
Science
Specialist Mathematics
Tutoring students in
Year 12
Year 11
Year 10
Year 9
Year 8
Year 7
International Baccalaureate