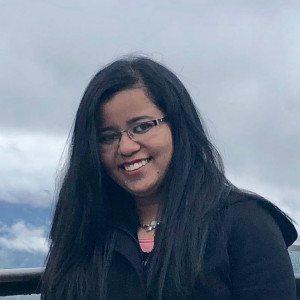 Availability
Around Lakemba
Sunday

8:00 AM - 11:00 AM
Monday

7:00 PM - 10:00 PM
Wednesday

6:00 PM - 10:00 PM
Thursday

7:00 PM - 9:00 PM
Friday

6:00 PM - 10:00 PM
Saturday

8:00 AM - 12:00 PM
Around Camperdown
Tuesday

8:00 AM - 10:00 AM
Thursday

8:00 AM - 10:00 AM
Travel policy
No extra fee for travelling within 10km.
About
Hi, My Name is Shahreen Raihana. I am a PhD student at University of Sydney. I am experienced in teaching High School Mathematics, Science and English.
I have experience in tutoring high school students at the North Shore Coaching at St Ives where I have tutored one-one and group tutoring sessions. I have over 15 years experience in both formal/informal tutoring of high school students.
My students have the record securing top position in their respective year exams. I will be very wiling to provide one-one and/or group tutoring to anyone who needs a hand in getting of their syllabus in time.
Prior to studying at USYD, I completed my Bachelor and Master in Pharmacy and Master in Public Health.
Education
Year 12 completed in 2005.
Mark achieved: 90.00.
Currently studying PhD in Medicine (Public Health) at The University of Sydney.
Interests
I have taught secondary and high school student ever since I finished my A Levels. I have always been passionate about teaching.
---
Write a review
Character references
Write a reference
Services
One-to-one tuition
Group tuition
Home visits
Phone help
Online help (Skype)
Subjects
Biology
Chemistry
Earth & Environmental Science
English
English as a Second Language
Fundamentals of English
Mathematics
Mathematics Extension 1
Mathematics Extension 2
Mathematics General
Physics
Science
Senior Science
Tutoring students in
Year 12
Year 11
Year 10
Year 9
Year 8
Year 7
Shahreen can be found among