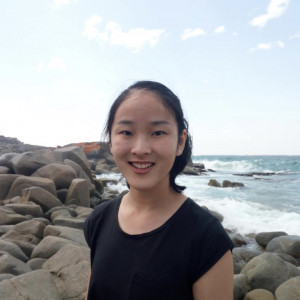 Availability
Around Mansfield
Sunday

7:00 AM - 9:00 PM
Monday

7:00 AM - 9:00 PM
Tuesday

7:00 AM - 9:00 PM
Wednesday

7:00 AM - 9:00 PM
Thursday

7:00 AM - 9:00 PM
Friday

7:00 AM - 9:00 PM
Saturday

7:00 AM - 9:00 PM
About
** Sorry, I'm currently unavailable for bookings; however, if you're looking for helpful resources (A+ BSHS assignments, study notes & practice exam questions - all from senior year), then feel free to message me here, or contact me on 0449654722, and we can discuss.

* Alternatively, I'm currently offering Skype tutoring, so please find me by the email cding188@gmail.com.


Hey, I'm Cindy Ding and I recently graduated from Brisbane State High with an OP1 and ATAR 99.95. I'm primarily offering tutoring in five subjects:

Maths B (VH10)
Maths C (VH10)
Chemistry (VH10)
Physics (VH9)
Economics (VH10)

I'm highly qualified to help students improve their performance. In my final year of high school, I won the Academia Award, and topped three of the five subjects above (Maths B, Maths C & Economics).

Besides my year twelve results, I also received various high distinctions in competitions, and ranked 1st of 1000 students in MATH1051 (Calculus and Linear Algebra I), an university course undertaken during high school.

I offer an intuitive understanding of theories. When tutoring, I'm also happy to provide various resources that include: study notes, A+ exemplars of assignments, and exam-style practice questions.

I am keen to help and my tutoring fee may be negotiable, so feel free to message me here or on facebook, or contact me on 0449654722.
Achievements
Top of subject -- Economics, Maths B & Maths C (2018)
ATAR 99.95
OP1
Education
Year 12 student.
Currently studying at Brisbane State High School.
---
Write a review
Character references
Write a reference
Services
One-to-one tuition
Group tuition
Subjects
Chemistry
Economics
English
Mathematical Studies SL
Mathematics
Mathematics A
Mathematics B
Mathematics C
Mathematics Enrichment
Mathematics Essentials
Mathematics HL
Mathematics Mainstream
Mathematics SL
Physics
Science
Science 21
Tutoring students in
Year 12
Year 11
Year 10
Year 9
Year 8
Year 7
International Baccalaureate