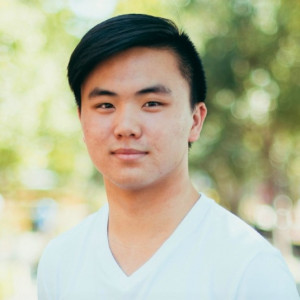 Verified mobile
Verified marks
Availability
Around Burwood
Sunday

8:00 AM - 10:00 PM
Monday

7:00 PM - 10:00 PM
Tuesday

7:00 PM - 10:00 PM
Thursday

5:00 PM - 10:00 PM
Saturday

8:00 AM - 8:00 PM
Around Sydney
Sunday

8:00 AM - 10:00 PM
Monday

7:00 PM - 10:00 PM
Tuesday

7:00 PM - 10:00 PM
Thursday

5:00 PM - 10:00 PM
Saturday

8:00 AM - 8:00 PM
Travel policy
I can tutor in any of the University of Sydney libraries and public libraries free of charge. A small negotiable rate applies to travel to homes and regions elsewhere in Sydney.
About
Hi! My name is Richard and I received a 99.95 ATAR and an IB score of 45/45. Graduated from Newington College in 2018 on a 100% Academic Scholarship. I offer tutoring in various IB subjects across the Greater-Sydney Area.

I already have over four years of tutoring experience, having taught primary school students and fellow peers. Using a direct approach, I like to tell students the exact knowledge they need for a 7 or A Grade. I favour on focusing on the weaknesses and difficulties of the individual which can help them achieve their academic goals. I have every single past paper for all subjects for the past 5 years as well as a bank of digital notes, exemplars and exercises which can help assist students.

I received a Grade 7 in all my subjects in addition to an A in both TOK and the EE. The subjects I offer are listed below.
- Chemistry HL/SL
- Mathematics SL/Studies
- Economics HL/SL
- Geography HL/SL
- TOK Essay And Presentation Help
- Economics EE Feedback And Advice

I am able to give feedback and advice on IA's within these subjects whilst also teaching students new concepts and reinforcing material learnt in class.

My time slots are flexible so don't be afraid to shoot me a message and ask! I am available most weekdays in the evening or during the day on weekends. During the school holidays, I can also tutor students during the day.
Achievements
ATAR of 99.95 (IB Score 45)
Dux of School (2018)
Dux of Year 11 (2017)
100% Academic Scholarship At Newington College
University of Sydney Scholar Chancellor's Award
Education
Year 12 completed in 2018.
Mark achieved: 99.95 (verified).
Currently studying Bachelor of Commerce / Bachelor of Laws at The University of Sydney.
---
Write a review
Character references
Write a reference
Services
One-to-one tuition
Group tuition
Home visits
Subjects
Chemistry
Economics
Extended essay (EE)
Geography
Mathematical Studies SL
Mathematics SL
Theory of knowledge (TOK)
Tutoring students in
International Baccalaureate
Richard can be found among