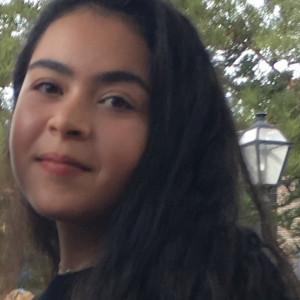 Availability
Around Cordeaux Heights
Sunday

1:00 PM - 4:00 PM
Monday

5:00 PM - 7:00 PM
Tuesday

5:00 PM - 7:00 PM
Wednesday

5:00 PM - 7:00 PM
Thursday

5:00 PM - 7:00 PM
Friday

5:00 PM - 7:00 PM
Saturday

2:00 PM - 5:00 PM
Around Wollongong
Sunday

1:00 PM - 5:00 PM
Monday

5:00 PM - 7:00 PM
Tuesday

5:00 PM - 7:30 PM
Wednesday

5:00 PM - 7:00 PM
Thursday

5:00 PM - 7:00 PM
Friday

5:00 PM - 7:00 PM
Saturday

2:00 PM - 5:00 PM
Travel policy
I am more than happy to meet you at the Wollongong city library if needed. Otherwise please ensure there are means of public transport fairly close to your house. Locations outside Wollongong or Cordeaux Heights might cost minor travel fee.
About
Hi, You are definitely in the right place! I am a year 12 student currently at St Mary's college (Wollongong). I am a punctual tutor that looks forwards to helping different aged students with whatever subjects they struggle with.

I insure my students get the best possible results through teaching using different methods, and techniques depending on the subject required. I am also more than happy to help with projects & assessment tasks.

I am able to assist any student that requires help. currently, I do the following subject : Mathematics, Mathematics Ext.1, Mathematics Ext.2, Standard English, Physics, Chemistry, Studies of Religion 1, Arabic continuers, Arabic Extension.

I have previous tutoring experience through SCARF, helping refugee children learn, grow and become better at all ranges of subjects. As well as supervising their homework and suggesting improvements.

Not only am I capable to help with the academic aspect of the school, but rather the emotional and psychological, through introducing time management and creating a passion for learning. (Down to give friendship advice, anytime).

Just message me and we'll start your academic excellence journey from there!
Achievements
recipient of four coordinators awards
Application award
Was recognised as a top achiever student in maths and was moved to a higher level class.
Honours in Religion
Education
Year 12 student.
Currently studying at St Mary's College.
---
Write a review
Character references
Write a reference
Services
One-to-one tuition
Group tuition
Home visits
Subjects
Arabic
English
Food Technology
Mathematics
Science
Visual Arts
Tutoring students in
Year 10
Year 9
Year 8
Year 7