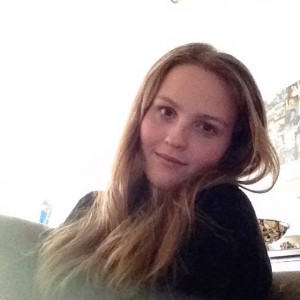 Verified mobile
Verified marks
Availability
Around Point Cook
Sunday

9:00 AM - 3:00 PM
Monday

2:30 PM - 7:30 PM
Tuesday

2:30 PM - 7:30 PM
Wednesday

2:30 PM - 7:30 PM
Thursday

2:30 PM - 7:30 PM
Around Werribee South
Sunday

9:00 AM - 3:00 PM
Monday

2:30 PM - 7:30 PM
Tuesday

2:30 PM - 7:30 PM
Wednesday

2:30 PM - 7:30 PM
Thursday

2:30 PM - 7:30 PM
About
My name is Erin Crawley and I'm currently a first-year student studying a Bachelor of Business (Information Systems) at RMIT University. I am student learning advisor mentor at RMIT and mentor university students to improve their academic performance. My role is to mentor students who feel challenged in computing and business management courses, thereby enhancing their technology skills and writing skills, ( essay and report components within the computing and management course).

As well as my passion for technology, communication and analytics. I also have a creative background where I enjoy painting expressionist artworks, and during high school, I received an Excellence in Academic Achievements for studio arts in 2017 with a study score of 38 (raw).

If you are seeking to improve your technology, English writing and creative skills, contact me via email or text message for a quicker response. Pricing for tutor lessons is negotiable based on the year of study the student is enrolled in and my minimal experience tutoring high school students.
Achievements
Bronze Certificate of Recognition as a Student Learning Adviser Mentor • October 2018
Victorian Certificate of Education • December 2017
Excellence in Academic Achievement for Studio Arts & Visual Communication & Design • October 2017
Excellence in Personal Best Achievement for History and Software Development • October 2017
Education
Year 12 completed in 2017.
Mark achieved: 72.10 (verified).
Currently studying Bachelor of Business (Information Systems) at RMIT.
---
Write a review
Character references
Write a reference
Services
One-to-one tuition
Group tuition
Home visits
Subjects
English
English Unit 3
English Unit 4
History: Revolutions Unit 1
History: Revolutions Unit 2
Information & Communications Technology
Information Technology: Software Development Unit 1
Information Technology: Software Development Unit 2
Information Technology Unit 1
Information Technology Unit 2
Studio Arts Unit 3
Studio Arts Unit 4
Visual Communication
Visual Communications and Design Unit 3
Visual Communications and Design Unit 4
Tutoring students in
Year 12
Year 11
Year 10
Year 9