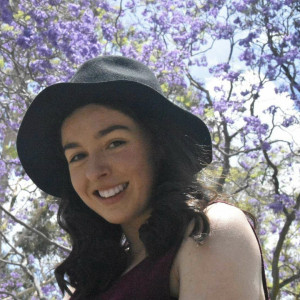 Verified mobile
Verified marks
Availability
Around Glenwood
Sunday

7:00 AM - 9:00 PM
Monday

9:30 AM - 9:00 PM
Tuesday

9:30 AM - 9:00 PM
Wednesday

9:30 AM - 9:00 PM
Thursday

9:30 AM - 9:00 PM
Friday

9:30 AM - 9:00 PM
Saturday

7:00 AM - 9:00 PM
Around Blacktown
Sunday

7:00 AM - 9:00 PM
Monday

9:30 AM - 9:00 PM
Tuesday

9:30 AM - 9:00 PM
Wednesday

9:30 AM - 9:00 PM
Thursday

9:30 AM - 9:00 PM
Friday

9:30 AM - 9:00 PM
Saturday

7:00 AM - 9:00 PM
Travel policy
Will travel to homes within Blacktown area and Hills Shire or will provide tutoring at Parramatta, Stanhope Gardens, Rouse Hill, Blacktown, and Castle Hill public libraries.
About
Hello!

I am a recent HSC graduate with an ATAR of 95.35, and am passionate, avid learner who wants to help students gain skills that are essential to their education and later life. I am a firm believer in helping students achieve their personal best by focusing on their individual strengths and weaknesses across multiple areas of learning. I am knowledgeable in areas of History, Geography, Religion, Drama, and English at junior and HSC levels. I will also be providing School Holiday Courses on essay writing and making study notes.

I am a recipient of the University of Western Sydney Academy Access Scholarship (valued at $20,000) and their Global Leadership Program Scholarship. I too have had experience as a Peer Tutor with many age groups.

I am available for home tutoring in the Blacktown area and Hills District, and will too provide tutoring at local libraries (Blacktown, Rouse Hill, Stanhope Gardens, Castle Hill and Parramatta).

Feel free to message me with any queries. Looking forward to meeting you!
Achievements
University of Western Sydney Academy Access Scholarship ($20,000)
University of Western Sydney Global Leaders Program Scholarship
Peer Tutor
1st in Modern History
1st in Geography
2nd in Ancient History
2nd in Studies of Religion II
3rd in History Extension
Premiers Reading Challenge Platinum Award
Year 12 Debating Semi-Finalist
HSC Distinguished Achiever
Band 6 Ancient History, Modern History, Studies of Religion II and Geography; Band E4 History Extension
Education
Year 12 completed in 2018.
Mark achieved: 95.35 (verified).
Currently studying Bachelor of Arts Majoring in Historical and Political Thought and Anthropology at University of Western Sydney.
Interests
Cooking
Writing
Reading
Travel
Acting
---
Write a review
Character references
Write a reference
Services
One-to-one tuition
Home visits
Online help (Skype)
Subjects
Ancient History
Drama
English
Geography
HSC History Extension
History
History Elective
Modern History
Studies Of Religion
Tutoring students in
Year 12
Year 11
Year 10
Year 9
Year 8
Year 7