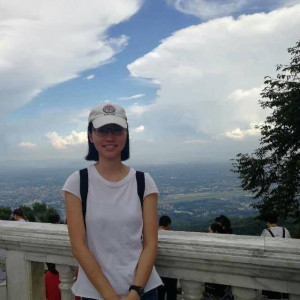 Availability
Around Glandore
Sunday

8:00 AM - 9:00 PM
Monday

8:00 AM - 1:30 PM
Monday

6:30 PM - 9:00 PM
Tuesday

8:00 AM - 11:30 AM
Tuesday

6:30 PM - 9:00 PM
Wednesday

7:00 PM - 9:00 PM
Thursday

4:30 PM - 9:00 PM
Friday

1:30 PM - 9:00 PM
Saturday

8:00 AM - 9:00 PM
Around Adelaide
Sunday

8:00 AM - 9:00 PM
Monday

8:00 AM - 1:30 PM
Monday

6:00 PM - 8:30 PM
Tuesday

8:00 AM - 11:30 AM
Tuesday

6:00 PM - 8:30 PM
Wednesday

8:00 AM - 9:00 AM
Wednesday

6:00 PM - 8:30 PM
Thursday

8:00 AM - 9:00 AM
Thursday

6:00 PM - 8:30 PM
Friday

1:30 PM - 8:30 PM
Saturday

8:00 AM - 8:30 PM
About
I am experienced in tutoring high school and primary students in Maths and Science (including Physics, Chemistry, Biology) subjects in my hometown, Hong Kong. I attained good results in the public examinations of Hong Kong Diploma of Secondary Education (please see my academics description section). I enjoy helping with students' schoolwork, and explain concepts and assist them in solving questions they may come across. During lessons, I will mostly refer to textbooks or reference books given by schools, also I will prepare useful additional materials. I can mark students' work and provide feedback as per students' requests. Each one-on-one lesson lasts 1 to 2 hours, preferably we will meet at students' homes, on Universities campuses, or near Glandore (where I currently live at). I am available during hours outside of my classes, including most weekdday evenings after 5pm as well as whole day during weekends. If you are interested, please kindly contact me by phone or email. Thank you for your kind consideration.
Achievements
5** (highest grade) for English, Maths, Physics, and Chemistry in Hong Kong Diploma of Secondary Education in 2013
5* for Biology in Hong Kong Diploma of Secondary Education in 2013
8.0 in IELTS (2018)
5 A*s in English, Maths, Physics, Chemistry, and Physics in IGCSE in 2012
Education
Year 12 completed in 2013.
Mark achieved: 43.00.
Currently studying Bachelor of Science (Biomedical Science) at The University of Adelaide.
Interests
Swimming
Reading
Hiking
Playing the piano and Gu Zheng
---
Write a review
Character references
Write a reference
Services
One-to-one tuition
Group tuition
Online help (Skype)
Subjects
Biology
Chemistry
English
English as an Additional Language or Dialect
Essential Mathematics
General Mathematics
Physics
Grace Mei Yee can be found among