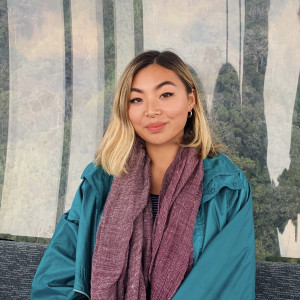 Availability
Around Turramurra
Sunday

10:00 AM - 8:00 PM
About
Hi! I'm Abigail and I graduated from Hornsby Girls High School in 2018. Whilst I'm currently still waiting on my ATAR, I received an estimate of 99.15, and hope to study either Media Communications or Arts/Law at university.

I'm a very bubbly, dedicated and passionate person, with a particular love for English. This enabled me to place first in Extension 2, and second in Advanced internally. I also offer tutoring for Legal Studies and Society and Culture, for which I placed third and fourth, respectively.

Lessons will be entirely tailored to your needs - whatever you want to bring to sessions for me to edit, improve, or make suggestions on is what we'll work on. I am also flexible in terms of times - whether you need lessons weekly, fortnightly, or just before upcoming exams.

I'm able to tutor in any areas with a nearby library or public study space around the North Shore and Northern lines, such as Hornsby, Gordon, Chatswood and Macquarie. Contact me if you're interested and we can figure things out from there.

Hope to hear from you soon!
Achievements
Academic Excellence Award for top 10 overall in grade
Rosemary Erskine Award for First in Drama
Agnes Brewster Award for First in Extension 2 English
WSU Kirby Cup Runner-Up in Grand Final
Education
Year 12 completed in 2018.
Mark achieved: 99.15.
Currently studying Bachelor of Arts and Bachelor of Advanced Studies (Media and Communications) at The University of Sydney.
Interests
Reading
Writing short stories
Going to the beach
Binging TV series
---
Write a review
Character references
Write a reference
Subjects
Drama
English
HSC English Extension 1
HSC English Extension 2
Legal Studies
Society & Culture
Tutoring students in
Year 12
Year 11
Year 10
Year 9
Year 8
Year 7
Abigail can be found among