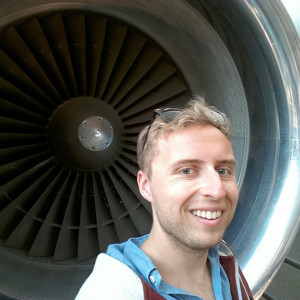 Availability
Around Mount Lawley
Sunday

11:00 AM - 12:00 PM
Sunday

12:00 PM - 1:00 PM
Sunday

1:00 PM - 2:00 PM
Sunday

3:00 PM - 4:00 PM
Sunday

4:00 PM - 5:00 PM
Monday

6:30 PM - 7:30 PM
Monday

7:30 PM - 8:30 PM
Tuesday

6:30 PM - 7:30 PM
Tuesday

7:30 PM - 8:30 PM
Wednesday

6:30 PM - 7:30 PM
Wednesday

7:30 PM - 8:30 PM
Thursday

6:30 PM - 7:30 PM
Thursday

7:30 PM - 8:30 PM
Friday

6:30 PM - 7:30 PM
Friday

7:30 PM - 8:30 PM
Saturday

11:00 AM - 12:00 PM
Saturday

12:00 PM - 1:00 PM
Saturday

1:00 PM - 2:00 PM
Saturday

3:00 PM - 4:00 PM
Saturday

4:00 PM - 5:00 PM
Travel policy
Will travel up to 10km fee free, $5 extra per hour per 10-20km and $10 extra per hour 20-30km from my address listed.
About
I'm a Geophysicist who works in West Perth where I apply and combine my knowledge of mathematics, physics and computer science to solve complex scientific problems every day.

I graduated with an M.Sc. (Earth Sciences) with Distinction from the University of Melbourne and a B.Sc. (Geophysics) from the University of Auckland. Both top ranking Universities in their respective countries.

Going back a while now but I graduated from my High School one year early also.

I have 5+ years experience part-time tutoring both mathematics and physics, and can also tutor computer science and data science with python if desired.
Education
3+ years experience working as a Geophysicist, where my role focuses heavily on applying physics, maths and computer science.

Graduated with a Master of Science (Earth Science) Geophysics with Distinction from The University of Melbourne, currently Australia's top ranking university.
---
Write a review
Character references
Write a reference
Services
One-to-one tuition
Home visits
Subjects
Earth and Environmental Science
Essential Mathematics
General Mathematics
German
Mathematical Methods
Mathematics
Physics
Science
Specialist Mathematics
Tutoring students in
Year 12
Year 11
Year 10
Year 9
Year 8
Year 7
Benjamin can be found among