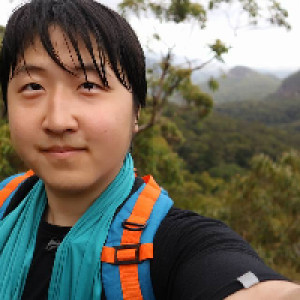 Availability
Around Gold Coast
Sunday

8:00 AM - 8:00 PM
Monday

3:00 PM - 8:00 PM
Tuesday

3:00 PM - 8:00 PM
Wednesday

3:00 PM - 8:00 PM
Thursday

3:00 PM - 8:00 PM
Friday

3:00 PM - 8:00 PM
Saturday

8:00 AM - 6:00 PM
Travel policy
Willing to travel within 30 minutes distance from Arundel.
About
During my time teaching and tutoring, one thing has been an absolute constant. It's that enthusiasm is contagious. Find a tutor that is enthusiastic about what they teach and learning math or science will stop being a chore and start being fun.

I have several months of tutoring experience as a professional (Tutor2You) and private tutor. As a part of my degree (Bachelor of Education with Teaching areas in secondary math and physics), I have several weeks worth of experience teaching high school students of varying abilities.

I am also an avid communicator for science, volunteering at several public outreach events for my local astronomical club. Engaging the public of all ages to think critically.
Achievements
Second Year Bachelor of Education (GPA: 5.9) at Griffith University
Education
Graduated Year 12 in 2012 (Pacific Pines State High School)
Started Bachelor of Science (Maj. Physics) at University of Queensland
Transferred to Bachelor of Education (Maj. Secondary Math and Physics.) at Griffith University
Interests
Amateur Astronomy
Astrophotography
---
Write a review
Character references
Write a reference
Services
One-to-one tuition
Home visits
Subjects
Mathematics
Mathematics A
Mathematics B
Mathematics C
Mathematics Enrichment
Mathematics Essentials
Mathematics Mainstream
Physics
Tutoring students in
Year 12
Year 11
Year 10
Year 9
Year 8
Year 7
International Baccalaureate
Hyun Jae can be found among