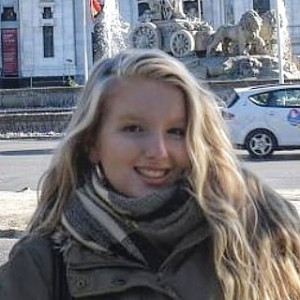 Availability
Around South Brisbane
Sunday

11:00 AM - 4:00 PM
Monday

3:00 PM - 4:30 PM
Tuesday

3:00 PM - 5:30 PM
Wednesday

3:00 PM - 5:30 PM
Friday

3:00 PM - 5:30 PM
Around Brisbane City
Monday

2:00 PM - 4:00 PM
Tuesday

2:00 PM - 4:00 PM
Travel policy
Am happy to meet at the Brisbane City library or the State library as well.
About
Hi I'm Luci, a current QUT Law student and Vice Chancellor Scholarship holder. I graduated in 2017 with an OP1 as well as achieving top of class in English, Legal Studies, Ancient History and Modern History.
Achievements
Vice Chancellor Scholar
Current 6.0 GPA
Education
Year 12 completed in 2017.
Mark achieved: 1.00.
Currently studying Law at QUT.
Interests
Volunteering
University Debating
---
Write a review
Character references
Write a reference
Services
One-to-one tuition
Phone help
Subjects
Ancient History
English
Legal Studies
Modern History
Lucinda can be found among