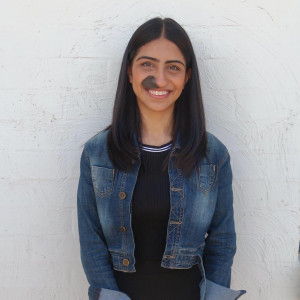 Availability
Around Wellington Point
Sunday

10:00 AM - 7:00 PM
Wednesday

10:00 AM - 6:00 PM
Friday

10:00 AM - 6:00 PM
Saturday

10:00 AM - 7:00 PM
Around Nathan
Monday

1:00 PM - 6:00 PM
Wednesday

10:00 AM - 6:00 PM
Friday

10:00 AM - 6:00 PM
Travel policy
I am willing to travel to these locations: - Wellington Point - Victoria Point - Alexandra Hills - Thornlands - Birkdale - Ormiston - Cleveland
About
My name is Harleen Gill. I am available for tutoring on Wednesday, Friday, Saturday and Sunday until 6pm. Students can contact me via email or phone. I am willing to tutor students at the student's home, school or a public place of their choice, such as a public library.
I obtained my Queensland Certificate of Education at Carmel College in 2016 and I am currently pursuing a Bachelor of Commerce/Bachelor of International Business at Griffith University. I am expecting to graduate in 2020 before going on to purse a career in Accounting.
I am currently working as a Front of House Waitress at Sizzling Tandoor Indian Restaurant. My main areas of expertise include English and Business for primary and secondary students.
My approach to tutoring would be to create a comfortable and fun environment for students where they are able to learn and achieve the best of their ability without feeling overwhelmed. The structure of my lessons would be to first understand the strengths and weaknesses of the students to see where they stand before understanding what is required of the task they have been assigned to complete. Through this, I will be able to help students complete the assigned task by improving on their strengths as well as working on their weaknesses.
Students are be encouraged to bring any worksheets, notes, textbooks or other materials that may assist with their work. If requested or need be, I am willing to make extra material to help make it easier for the students to understand the content of their work. I am currently offering tutoring to primary and secondary school students who need assistance in English and Business.
Education
Year 12 completed in 2016.
Mark achieved: 71.00.
Currently studying Bachelor of Commerce/Bachelor of International Business at Griffith University.
---
Write a review
Character references
Write a reference
Services
One-to-one tuition
Group tuition
Home visits
Subjects
Business and management
Christian Studies
English
English ESL
English Enrichment
English Essentials
English Mainstream
Religion and Ethics
Study of Religion
Tutoring students in
Year 12
Year 11
Year 10
Year 9
Year 8
Year 7
International Baccalaureate
Harleen can be found among