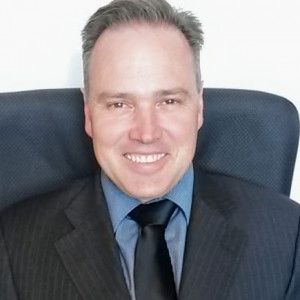 Availability
Around Carine
Monday

3:30 PM - 8:00 PM
Wednesday

3:30 PM - 8:00 PM
Friday

3:45 PM - 4:45 PM
Saturday

1:00 PM - 6:00 PM
Around Churchlands
Monday

3:30 PM - 8:00 PM
Wednesday

3:30 PM - 8:00 PM
Saturday

1:00 PM - 6:00 PM
Travel policy
Will travel to students houses within 15 km radius at no extra charge.
About
I have taught Science, Biology and Human Biology for 17 years. Human Biology has become a passion of mine after teaching the Cambridge International syllabus (Similar to IB), but I still thoroughly enjoy the Biology aspect due to my love of Nature. I enjoy collaborative yet challenging lessons, which are based around discussing the STRUCTURE to FUNCTION relationship of the subject matter, as this creates an understanding, making it that much easier and fun to learn.
I have run a boarding house in the past, where I worked at improving the boarders ability to study, using many different techniques. This was a massive success.
Achievements
Taught Year 12 Biology in South Africa with superb pass rates.
Taught Cambridge A levels - Human Biology for 4 years
Was Senior Housemaster for 8 years.
Organised tours to Sri Lanka, Argentina and Red Sea
Education
Taught Cambridge International A Level
Courses on Cambridge International Practical Assessment
BSc Honours Wildlife Science, University of Pietermaritzburg
Higher Diploma in Education, WITS
Honours in Educational Management, UNISA
Educated at St John's College, South Africa
Taught at St Peter's College and St John's College
Currently teaching at Newman College
Interests
Running
Golf
Fishing
Scuba Diving
---
Write a review
Character references
Write a reference
Services
One-to-one tuition
Group tuition
Home visits
Subjects
Biology
Human Biology
Science
Tutoring students in
Year 12
Year 11
Year 10
Year 9
Year 8
Year 7
International Baccalaureate
Bradley can be found among