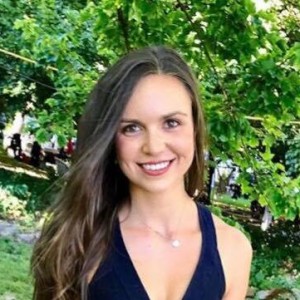 Availability
Around Bondi
Sunday

8:00 AM - 4:30 PM
Monday

5:30 PM - 8:00 PM
Tuesday

5:30 PM - 8:00 PM
Wednesday

5:30 PM - 8:30 PM
Thursday

5:30 PM - 8:30 PM
Saturday

8:00 AM - 12:30 PM
Travel policy
Can travel within 5km of Sydney CBD and Bondi.
About
I am a final year Bachelor of Laws and Bachelor of Psychological Science student with a Distinction average.

My degrees have enabled me to develop strong verbal and written communication skills that can be used to present my research/thinking to a diverse range of audiences in clear, compelling ways.

I achieved top 3 of my class in year 12, with English, Psychology, P.E and Health & Human Development being my top scoring subjects.

I have experience working with young people in building their confidence, motivation and studying skills, and I am able to provide insight into the techniques that have helped me to cope with the pressure and stress of year 12 and a demanding university degree.

I am passionate about supporting students in their transition to higher education, and I am able to assist students to develop goals and career pathways that are central to their interests and strengths.
Education
Year 12 completed in 2012.
Mark achieved: 95.00.
Currently studying Bachelor of Laws & Bachelor of Psychological Science at La Trobe University.
---
Write a review
Character references
Write a reference
Services
One-to-one tuition
Group tuition
Home visits
Phone help
Online help (Skype)
Subjects
English
English Unit 1
English Unit 2
English Unit 3
English Unit 4
Health & Physical Education
Health and Human Development Unit 1
Health and Human Development Unit 2
Health and Human Development Unit 3
Health and Human Development Unit 4
Legal Studies Unit 1
Legal Studies Unit 2
Legal Studies Unit 3
Legal Studies Unit 4
Mathematics
Physical Education Unit 1
Physical Education Unit 2
Physical Education Unit 3
Physical Education Unit 4
Psychology Unit 1
Psychology Unit 2
Psychology Unit 3
Psychology Unit 4
Tutoring students in
Year 12
Year 11
Year 10
Year 9
Year 8
Year 7