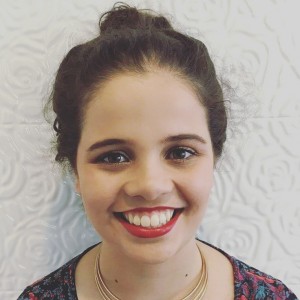 Availability
Around South Perth
Monday

3:30 PM - 4:30 PM
Monday

4:30 PM - 5:30 PM
Tuesday

3:30 PM - 4:30 PM
Tuesday

4:30 PM - 5:30 PM
Wednesday

3:30 PM - 4:30 PM
Wednesday

4:30 PM - 5:30 PM
Wednesday

5:30 PM - 6:30 PM
Thursday

3:30 PM - 4:30 PM
Thursday

4:30 PM - 5:30 PM
Travel policy
Happy to travel to you at no extra cost within the metro area. Will discuss extra travel on a case by case basis!
About
My name is Rebecca Kale I graduated from Penrhos and won the Maths Applications course award. I have tutored Penrhos, Wesley, Aquinas, Applecross SHS and Canning Vale SHS students over the last three years and I have had great success! I have three new spaces open for 2019 and charge $40/hour.

I am offering one on one tutoring in all subjects from years 7-10 and in Human Biology and Maths Applications for years 11 and 12.

If you would like to know more or would like to contact me please message me here or alternatively on facebook at Rebecca Kale Home Tutoring (@KaleTutoring)!

Thanks,
Rebecca 😊
Achievements
James TF Chong Memorial Scholarship - Murdoch University
2016 Maths Application Prize (Top Maths Student)
Education
Year 12 completed in 2016.
Mark achieved: 93.59.
Currently studying Law and Business (Majoring in Economics) at Murdoch University.
---
Write a review
Character references
Write a reference
Services
One-to-one tuition
Group tuition
Home visits
Subjects
Civics and Citizenship
Economics and Business
Essential Mathematics
General Mathematics
Geography
History
Human Biology
Mathematics
Politics and Law
Science
Tutoring students in
Year 12
Year 11
Year 10
Year 9
Year 8
Year 7
Rebecca can be found among