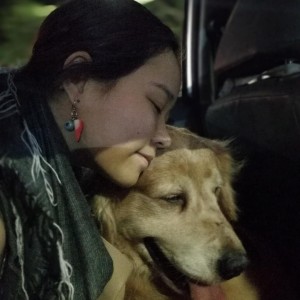 Verified mobile
Verified marks
Availability
Around Canterbury
Wednesday

12:00 PM - 10:00 PM
Thursday

8:00 AM - 10:00 PM
Friday

12:00 PM - 10:00 PM
Around Camperdown
Tuesday

6:00 PM - 10:00 PM
Travel policy
I am happy to tutor at my house in Canterbury, or locations near Canterbury or the University of Sydney (Camperdown). I can travel to your house or a preferred destination (cafe, library, etc), I am also available for tutoring via call/Skype. Feel free to message me for further details!
About
Hi! I'm in my first year at the University of Sydney, I'm studying Bachelor of Arts (sociology) and Bachelor of Advanced Studies (international and global studies). I'm an international student and has been in Australia since early 2015. I have a student visa that allows me to work as well as TFN. I'm passionate about psychology, sociology, history, and related human studies. I am fluent in both Chinese (mandarin) and English. In high school I studied a range of subjects including Maths, Society and culture, history, business, and more. Amongst them I was the best at Society and culture. Feel free to contact me and ask questions.
Achievements
Class captain in years 11 and 12
Scholarship offer from Macquarie University
Early acceptance into St Scholastica's College (high school)
Education
Year 12 completed in 2017.
Mark achieved: 88.15 (verified).
Currently studying Bachelor of Arts and Bachelor of Advanced Studies at The University of Sydney.
Interests
Musical instruments (guitar and piano)
Singing
Drawing
Poetry
Animal lover
---
Write a review
Character references
Write a reference
Services
One-to-one tuition
Group tuition
Home visits
Phone help
Online help (Skype)
Subjects
Business Studies
Chinese
Commerce
Drama
English
English as a Second Language
Fundamentals of English
Geography
Global politics
HSC History Extension
Heritage Indonesian
History
History Elective
Mathematics
Mathematics General
Modern History
Philosophy
Psychology
Social and cultural anthropology
Society & Culture
Studies Of Religion
World religions
Tutoring students in
Year 12
Year 11
Year 10
Year 9
Year 8
Year 7
International Baccalaureate