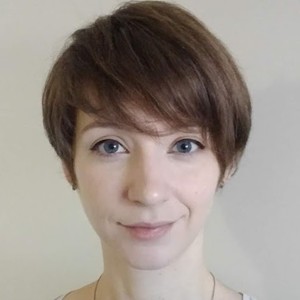 Availability
Around Parkwood
Sunday

8:00 AM - 7:00 PM
Monday

3:00 PM - 7:00 PM
Tuesday

3:00 PM - 7:00 PM
Wednesday

3:00 PM - 7:00 PM
Thursday

3:00 PM - 7:00 PM
Friday

3:00 PM - 7:00 PM
Saturday

8:00 AM - 7:00 PM
Travel policy
Willing to travel ~15 minutes from Griffith University. Parkwood, Labrador, Southport Email me for requests.
About
• Qualified high school teacher
• Blue card holder
• First Aid + CPR
• Current university Masters student
• Owns car and will travel

I'm a 28 year old ex-high school teacher who specialised in science up to grade 10 and senior biology, currently undergoing a career change and studying a Master of Physiotherapy. I've also worked as a substitute teacher in primary schools and would love to help your children with homework or guide them with their study.

I spent 2017 living in Japan and teaching English (ESL) to all ages from 2 to adults. As such, I'm not a native speaker but I'm willing to help with primary level Japanese homework as well.

• Flexible with weekends and afternoons during the week.
• Prefer to meet in public (e.g. Library) but will also visit your home.

Please contact me via e-mail if you'd like to discuss tutoring.
Achievements
Bachelor of Exercise Science
Graduate Diploma of Education (Secondary)
Education
Year 12 completed in 2007.
Mark achieved: 9.00.
Currently studying Master of Physiotherapy at Griffith University.
Interests
Sewing
Cooking and Baking
Drawing
---
Write a review
Character references
Write a reference
Services
One-to-one tuition
Home visits
Tutoring students in
Year 12
Year 11
Year 10
Year 9
Year 8
Year 7
Jem can be found among