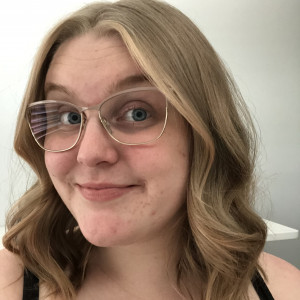 Availability
Around Hamilton South
Monday

7:00 AM - 10:00 PM
Tuesday

7:00 AM - 10:00 PM
Wednesday

7:00 AM - 10:00 PM
Thursday

7:00 AM - 10:00 PM
Friday

7:00 AM - 10:00 PM
About
Hi! My name is Katie and I'm currently studying Medicine at Newcastle Uni. I got Band 6 marks in Biology, General Mathematics and Senior Science at HSC, and a high Band 5 for English.

I'm an experienced tutor, with room to take on more students either in Science and Maths for years 7-10 and Standard (General) Mathematics and Biology for years 11-12. I also tutor UCAT to help prepare you for medicine applications.

I completed year 12 in 2015 and have also done 1 year of Bachelor of Clinical Science at Macquarie Uni in 2017.

Feel free to shoot me a message with any further questions I haven't addressed!
Education
Year 12 completed in 2015.
Mark achieved: 92.55.
Currently studying Bachelor of Medical Science/Doctor of Medicine at The University of Newcastle.
---
Write a review
Character references
Write a reference
Services
One-to-one tuition
Group tuition
Home visits
Online help (Skype)
Subjects
Biology
Drama
English
Mathematics
Mathematics General
Science
Senior Science
Tutoring students in
Year 12
Year 11
Year 10
Year 9
Year 8
Year 7