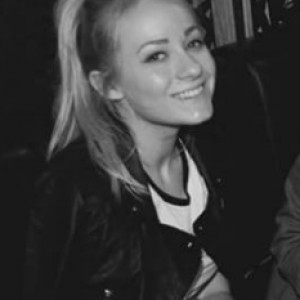 Availability
Around Mullaloo
Monday

10:00 AM - 5:30 PM
Tuesday

10:00 AM - 3:30 PM
Wednesday

3:30 PM - 8:00 PM
Thursday

6:00 PM - 7:30 PM
Friday

4:30 PM - 7:30 PM
Saturday

10:00 AM - 3:00 PM
Travel policy
I would prefer to come to you.
About
Hello! My name is Elizabeth Curry and I am a pre-service teacher due to complete my Bachelor of Education in 2018 and have achieved a Double Outstanding in my latest practical placement. I am extremely proficient in English Literature and have strong experience in private tutoring. If required, I can provide references.

My methods are effective and creative, based on enriching your child's interest in the Humanities and improving their analytical approach. I also believe in the benefits of improving a student's self-confidence while teaching English.

If you employ me to assist your child, I guarantee their improvement.
Achievements
Personal Development in classroom management, engagement and professionalism
Glenn Watkins Award for 2013
Senior First Aid Certificate
HBF Run for a Reason 2018
Outstanding Graduate Teacher
'Scholar in Residence' at JBSC
Education
Year 12 completed in 2013.
Mark achieved: 90.00.
Currently studying Bachelor of Education at Edith Cowan University.
Interests
Long-distance running
Reading
Writing Creatively and Persuasively
Stand-Up Comedy
Public Speaking
---
Write a review
Character references
Write a reference
Services
One-to-one tuition
Group tuition
Home visits
Subjects
English
Essential English
Literature
Tutoring students in
Year 12
Year 11
Year 10
Year 9
Year 8
Year 7