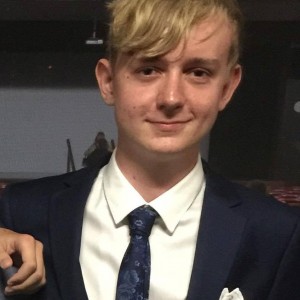 Verified mobile
Verified marks
Availability
Around Balmoral
Sunday

12:00 PM - 8:00 PM
Tuesday

4:00 PM - 8:00 PM
Friday

3:00 PM - 8:00 PM
Saturday

12:00 PM - 8:00 PM
Around Saint Lucia
Tuesday

3:00 PM - 6:00 PM
Friday

2:00 PM - 6:00 PM
Travel policy
I am willing to travel to any home provided it is a reasonable distance from my own home i.e not from the secondary location listed. I believe a reasonable travel time would be 30 minutes (public transport) without fee. In these cases, however, the sessions cannot be late as transport back home becomes difficult and takes significantly longer
About
Hi my name is Ben.

A bit about me:

I completed high school in 2017 with an OP 1 and have always had a strong aptitude for and been very passionate about science. I am currently studying a Bachelor of Biomedical Science and have been accepted into Provisional Entry Doctor of Medicine (MD) at the University of Queensland, where I hope to excel in my studies and become a surgeon eventually.

In a way I'm from all over the place at this point, living in Ireland for my younger years where the majority of my family live, and I've also lived in a vast number of other towns and cities in Australia. I've settled in Brisbane now for the last three years and can't see myself going anywhere for a long time. I feel that moving so much has made me capable of working quite well with people, always having new beginnings and needing to start over each time we moved. I have worked in a restaurant doing a variety of different things every shift for the last while and am looking to move away to this and more towards being able to do something I know I am good at, AKA academics!

Why would I make a good tutor?

At this point I know most of the content inside and out, with scientific methodology and so many different principles engrained into me from studying them throughout high school and continuing into university at a higher level. I also conduct myself professionally and dress accordingly, while I am still friendly. I remember throughout high school helping my friends with various assignments and helping them understand concepts, them struggling to understand initially, but eventually doing well. I remember two of my friends were essentially doomed to fail the exam we had in two hours due to their lack of knowledge of the material, and in that time I taught them all they needed to know for it. They both got A's and I got an A+.

As I am passionate about science, and I believe motivation is a major factor in success, I have always strived to get those around me to enjoy science as much as I do and motivate them to do well. Motivation is often the subtle difference between a B and an A. I feel that tutoring would also be a very enjoyable (though I'm sure frustrating at times) job and I will no doubt learn as much from the students I tutor as they do with my assistance.

Although business studies may seem out of place with all my talk of science, I graduated 2017 at the top of my business class with a VHA6 and loved the subject, so I feel I can effectively tutor it.


Talking business

I don't mind doing in-home tutoring provided the home is not too far away. I live in the Bulimba/ Balmoral/Hawthorne kind of area (kind of right on the borders of each of the areas where I am on Riding Road). If you are interested just let me know around where you live and I'll be able to say if it's too far or not. I have no allergies so I'm fine with and do love all manner of pets.

For anyone wishing to come to my home for tutoring, it's open to you. I do have a rather large dog but she stays in the backyard for the most part, so no need to worry. Just didn't want anyone to turn up to a big shock.

In terms of those looking for phone help or online help, I would personally advise against it. I have tried it with my own friends and it is quite difficult to effectively communicate. However, if it is all that is possible for you, I am willing to accommodate for that.

Though groups are harder to tutor, I am certainly willing to work with a group of students. Though it would be more per hour, I am certainly willing to discount every person after the first. The rate can be determined by how many people there are so just let me know if you are interested and we can work it out.

If a family wants to have multiple of their sons or daughters tutoring with me, I am also able to consider discounts.

I think that's all to say really. If you have read this far you are probably at least mildly interested, so if you want clarification, any more information or to ask for me as a tutor, you can contact me with the details below. If I don't respond immediately to your message, call or email, I am likely in a class and will call or message back as soon as I can

Email: Bendavidson888@gmail.com
Phone: 0467056961

Thanks for your interest!

Kind regards,
Ben Davidson

P.S In the picture I am the one on the right in the blue suit.
Achievements
Subject Excellence in Chemistry (2016)
Subject Excellence in Biology (2016)
Completion of Grade 12
100% attendance 2017 school year
OP 1
Entry into Provisional entry Doctor of Medicine (MD) at UQ
Senior Quiet Achiever Award (2017)
Subject Excellence in Business Management
Subject Excellence in Biology (2017)
Subject Excellence in Physics (2017)
Academic Excellence Award (2017)
Terri Butler MP - Griffith Science Award (2017)
Excellence in Physics (2017) - from the Australian Institute of Physics
Education
Year 12 completed in 2017.
Mark achieved: 1.00 (verified).
Currently studying Bachelor of Biomedical Science with provisional entry to the Doctor of Medicine (MD) program at The University of Queensland.
Interests
I play guitar
I also tend to hang out with my friends or with one of the clubs or societies I am a part of, such as the Premedical society or the Irish society (Both at UQ and both are lots of fun
---
Write a review
Character references
Write a reference
Services
One-to-one tuition
Group tuition
Home visits
Online help (Skype)
Subjects
Biology
Business Procedures
Chemistry
Physics
Science
Tutoring students in
Year 12
Year 11
Year 10
Year 9
Year 8
Year 7