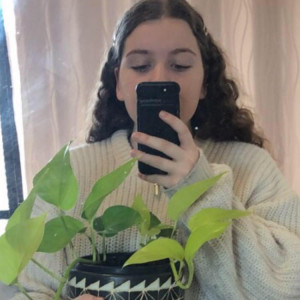 Availability
Around Spring Hill
Monday

3:00 PM - 5:00 PM
Tuesday

4:00 PM - 3:00 PM
Wednesday

1:00 PM - 5:00 PM
Thursday

7:00 PM - 8:30 PM
About
Hi, I'm a university student who has a strong interest in English and English based subjects. I received an A grade average in English during years 11 and 12 and an A- grade average in English Extension during year 12. I graduated with a good OP which easily allowed me to study my desired course at university. As I recently have graduated from Highschool I still have a comprehensive knowledge of the current curriculum. I am currently receiving distinctions at university thus far.
I find talking about a subject/topic allows a better understanding of the problem/task at hand but understand there are various types of learning.
I am an extremely patient person, who works well with people, with great problem solving skills.
Achievements
Granite Belt 2016 Young Artists Award
Education
Year 12 completed in 2017.
Mark achieved: 5.00.
Currently studying Animation at Griffith University.
Interests
Art
Digital Media
Writing
---
Write a review
Character references
Holly has a kind, bubbly and gentle personality with the virtue of patience, which is very much needed as a tutor. She has a passion for literature and has extensive knowledge in the language English. I would highly recommend Holly as a tutor for both English and Biology as she is extremely reliable and responsible.
- By Justine Hupkes on 19th April 2018
Write a reference
Services
One-to-one tuition
Group tuition
Home visits
Phone help
Subjects
Biology
English
English ESL
English Enrichment
English Essentials
English Mainstream
Legal Studies
Tutoring students in
Year 12
Year 11
Year 10
Year 9
Year 8
Year 7
Holly can be found among