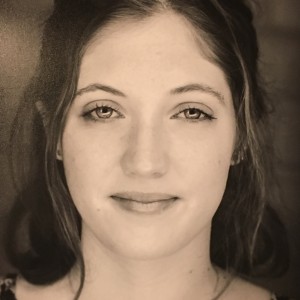 Availability
Around North Perth
Sunday

10:00 AM - 4:00 PM
Monday

12:00 PM - 8:00 PM
Tuesday

12:00 PM - 8:00 PM
Wednesday

12:00 PM - 8:00 PM
Travel policy
Very happy to travel anywhere suitable.
About
I would love to tutor in art and textiles studies whether it be assisting with theory or assisting with major works. I have recently graduated from the Western Australian Academy of Performing Arts where I completed a costume construction degree. I completed my high school studies at 'Wenona' in North Sydney, NSW where I achieved an 84.5 ATAR. I excelled in Visual Arts studies and textiles and design studies (High Band 6 for both).
Achievements
Best Costume Student Award (2017)
Education
Year 12 completed in 2014.
Mark achieved: 84.50.
Currently studying Bachelor of Performing Arts at Edith Cowan University.
Interests
Textiles and Design
Visual Arts
---
Write a review
Character references
Write a reference
Services
One-to-one tuition
Home visits
Subjects
Design and Technologies
Visual Arts
Tutoring students in
Year 10
Year 9
Year 8
Year 7
Eryn can be found among