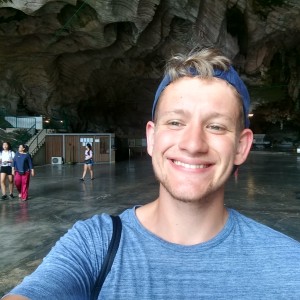 Availability
Around Clayton
Sunday

7:00 AM - 6:15 PM
Monday

9:00 AM - 8:45 PM
Tuesday

9:00 AM - 6:00 PM
About
Hi, my name is Adam and I am an experienced one to one tutor from the UK studying for a year at Monash! I have experience teaching maths for all age groups and really enjoy doing so!

It is a great buzz to know that students really get something out of being tutored and that is one of the main reasons I do it.

Get in contact with me so we can start as soon as you are ready!
Education
Year 12 completed in 2016.
Mark achieved: 90.00.
Currently studying Civil Engineering at Monash University.
Interests
Playing the trumpet
Badminton Squad Member for University of Warwick
---
Write a review
Character references
Write a reference
Services
One-to-one tuition
Home visits
Online help (Skype)
Subjects
Mathematics
Mathematics: Foundation Unit 1
Mathematics: Foundation Unit 2
Mathematics: Further Mathematics Unit 1
Mathematics: Further Mathematics Unit 2
Mathematics: General Mathematics Unit 1
Mathematics: General Mathematics Unit 2
Mathematics: Mathematical Methods (CAS) Unit 1
Mathematics: Mathematical Methods (CAS) Unit 2
Mathematics: Mathematical Methods (CAS) Unit 3
Mathematics: Mathematical Methods (CAS) Unit 4
Mathematics: Specialist Mathematics Unit 1
Mathematics: Specialist Mathematics Unit 2
Tutoring students in
Year 11
Year 10
Year 9
Year 8
Year 7
Adam can be found among