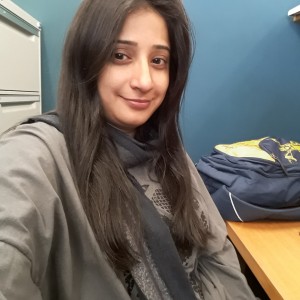 Availability
Around Oak Park
Sunday

9:00 AM - 6:00 PM
Monday

5:00 PM - 10:00 PM
Tuesday

5:00 PM - 10:00 PM
Wednesday

5:00 PM - 10:00 PM
Thursday

5:00 PM - 10:00 PM
Friday

5:00 PM - 10:00 PM
Saturday

9:00 AM - 6:00 PM
Around Parkville
Monday

5:00 PM - 8:00 PM
Tuesday

5:00 PM - 8:00 PM
Wednesday

5:00 PM - 8:00 PM
Thursday

5:00 PM - 8:00 PM
Friday

5:00 PM - 8:00 PM
Travel policy
I am willing to travel around 10 to 12 km and prefer to teach in public library.
About
Hi I am PhD student at University of Melbourne. I majored in biochemistry and molecular biology in my bachelors and masters. I am keen to teach Biology, chemistry, math and science. I have tutoring experience of 4+years.
Achievements
Melbourne University scholarship
Education
Year 12 completed in 2009.
Mark achieved: 90.00.
Currently studying PhD at University of Melbourne.
---
Write a review
Character references
Write a reference
Services
One-to-one tuition
Group tuition
Phone help
Online help (Skype)
Subjects
Biology
Biology Unit 1
Biology Unit 2
Biology Unit 3
Biology Unit 4
Chemistry
Chemistry Unit 1
Chemistry Unit 2
Chemistry Unit 3
Chemistry Unit 4
Environmental Science Unit 1
Environmental Science Unit 2
Environmental Science Unit 3
Environmental Science Unit 4
Food and Technology Unit 1
Food and Technology Unit 2
Food and Technology Unit 3
Food and Technology Unit 4
Laboratory Skills
Mathematics: Foundation Unit 1
Mathematics: Foundation Unit 2
Mathematics: General Mathematics Unit 1
Mathematics: General Mathematics Unit 2
Punjabi
Science
Tutoring students in
Year 12
Year 11
Year 10
Year 9
Year 8
Year 7
International Baccalaureate
Aisha can be found among