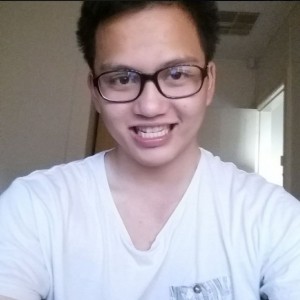 Verified mobile
Verified marks
Availability
Around Preston
Sunday

10:00 AM - 9:00 PM
Monday

3:00 PM - 9:00 PM
Tuesday

3:00 PM - 9:00 PM
Wednesday

3:00 PM - 9:00 PM
Thursday

3:00 PM - 9:00 PM
Friday

3:00 PM - 9:00 PM
Saturday

10:00 AM - 9:00 PM
Around Reservoir
Sunday

10:00 AM - 9:00 PM
Monday

3:00 PM - 9:00 PM
Tuesday

3:00 PM - 9:00 PM
Wednesday

3:00 PM - 9:00 PM
Thursday

3:00 PM - 9:00 PM
Friday

3:00 PM - 9:00 PM
Saturday

10:00 AM - 9:00 PM
About
Hello guys!

I graduated last year with an atar of 96.35 and will be tutoring Mathematics from Year 7-10 in the Northern suburbs (Preston/Reservoir/Bundoora).

I am able to flexibly structure my lessons towards what you may find difficult to comprehend, past lessons that have already been learnt to reinforce your understanding or give you a head start on upcoming topics for you to have an advantage over other students.
All lessons will have the main objective of performing well on SACs/tests as well as the end of year exams.

The rate will be either $30 for 1 student, $20 each for 2 students or $15 dollars for 3 students per lesson. Feel free to contact me to organise a free trial and we can discuss things from there.
Achievements
43 for Chemistry (scaled)
41 for Physics (scaled)
49 for Specialist (scaled)
43 for Methods (scaled)
Education
Year 12 completed in 2017.
Mark achieved: 96.35 (verified).
Currently studying Bachelor of Biomedicine at University of Melbourne.
---
Write a review
Character references
Write a reference
Services
One-to-one tuition
Group tuition
Home visits
Online help (Skype)
Tutoring students in
Year 10
Year 9
Year 8
Year 7
Alex can be found among