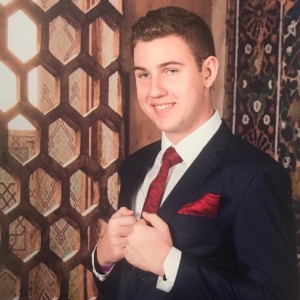 Availability
Around South Brisbane
Sunday

2:00 PM - 6:00 PM
Tuesday

5:00 PM - 7:00 PM
Thursday

2:00 PM - 8:00 PM
Friday

10:00 AM - 7:00 PM
Travel policy
Willing to travel within a reasonable distance as I do posses a license.
About
Hi! My name is Brandon and I am currently studying Civil Engineering and Mathematics at the University of Queensland. I graduated Year 12 in 2017 with an OP 4. I am able to show students multiple methods to topics, and enrich their problem solving skills. I achieved VHA's across Physics, Mathematics B and Mathematics C, and I am fully aware of the syllabus for Years 11 and 12, as well as Year 7-10 mathematics. I am also available to offer tutoring for Mathematics A, pre-vocational maths and general high school maths and science subjects.
Achievements
Academic Excellence Award
Top student in Mathematics B
Runner-up in Mathematics C and Physics
STEM Involvement Award
High Distinction in Australian Mathematics Competition
Education
Year 12 completed in 2017.
Mark achieved: 4.00.
Currently studying Bachelor of Civil Engineering (Honours)/Bachelor of Mathematics at The University of Queensland.
---
Write a review
Character references
Write a reference
Services
One-to-one tuition
Group tuition
Home visits
Subjects
Mathematics
Mathematics B
Mathematics C
Mathematics Enrichment
Mathematics Essentials
Mathematics Mainstream
Physics
Science
Tutoring students in
Year 12
Year 11
Year 10
Year 9
Year 8
Year 7
Brandon can be found among