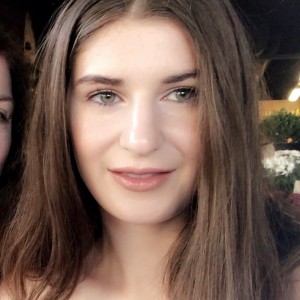 Availability
Around Rostrevor
Monday

8:00 AM - 8:00 PM
Tuesday

8:00 AM - 8:00 PM
Wednesday

12:00 PM - 6:00 PM
Friday

9:00 AM - 4:00 PM
Saturday

8:00 AM - 6:00 PM
Around Bedford Park
Monday

8:00 AM - 8:00 PM
Tuesday

8:00 AM - 8:00 PM
Wednesday

12:00 PM - 6:30 PM
Thursday

9:00 AM - 2:00 PM
Thursday

5:30 PM - 8:00 PM
Friday

8:00 AM - 4:00 PM
About
My name is Mary Iengo and graduated year 12 at the Norwood Morialta High School 2015. I got an A+ in Mathematical Methods, Psychology, Accounting, Health and an A in Chemistry, English Studies and Italian. I also got an 83 in the UMAT.

I have an attention for detail, high standards and a strong work ethic.
Education
Year 12 completed in 2017.
Mark achieved: 98.75.
Currently studying Bachelor of Clinical Sciences/Doctor of Medicine at Flinders University.
---
Write a review
Character references
Write a reference
Services
One-to-one tuition
Group tuition
Home visits
Phone help
Online help (Skype)
Subjects
Chemistry
Civics and Citizenship
Economics and Business
English
English as an Additional Language or Dialect
Essential English
Essential Mathematics
General Mathematics
Geography
Health and Physical Education
History
Italian
Literature
Mathematical Methods
Mathematics
Science
Specialist Mathematics
Tutoring students in
Year 12
Year 11
Year 10
Year 9
Year 8
Year 7